Administration: Please Give Obamacare Exchanges a Second Chance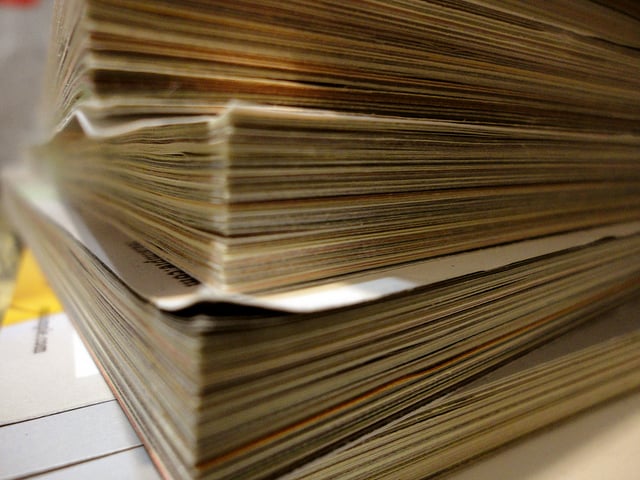 On a Tuesday conference call with Bloomberg reporters Julie Bataille, a spokesperson for the Centers for Medicare and Medicaid Services, explained that the federal government is asking 275,000 people who attempted to purchase insurance policies through the online marketplaces created by the Affordable Care Act's individual mandate to try once again. Theoretically, the software errors that prevented those potential enrolls from purchasing policies have been fixed.
To avoid overburdening the federal health care website — which links the 36 federally-facilitated exchanges — a "series of e-mails" have been sent out "in waves," inviting those 275,000 people to give the health care exchanges a second chance. "We want to make sure we are inviting individuals to come back into the system and that their experience will be a positive one," Bataille added. Additional people who were unable to complete applications on the federally-facilitated exchanges will be solicited at a later date.
This move by the Obama administration comes as initial reports indicate that fewer than 100,000 people have purchased policies through the government exchanges. Those online marketplaces launched on October 1 to numerous software errors and design flaws that caused hours-long wait times, prevented potential customers from creating accounts and completing the 30-step enrollment process, sent insurers the wrong information, and made it difficult for customers to get an accurate cost estimate. Since the six-month enrollment period began, the site has been updated several times with new code that included "bug fixes" and additional capacity has been added so that the the virtual "waiting room," which has caused so many problems, could be removed.
Furthermore, Jeff Zients — a healthcare entrepreneur who has served as the acting director of the Office of Management and Budget — has been nominated to replace Gene Sperling as director the National Economic Council beginning January 2014. A long time Obama adviser and expert management consultant, he will collaborate with the Department of Health and Human Services, or HHS, to address the problems plaguing exchanges.
The Obama administration has promised the federal healthcare exchanges will be fully functionally by the end of this month, a promise that will have sweeping political implications if not upheld. "I can't imagine the president would want to suffer another black eye," Leavitt Partners consultant Dan Schuyler told Bloomberg. His firm advised states that chose to build and operate their own exchanges. Since the Affordable Care Act was signed into law in March 2010, the Obama administration has used the implementation of a similar healthcare reform in Massachusetts as a bar for the nation-wide rollout.
It was the Massachusetts case that Centers for Medicare and Medicaid Services, or CMS, Administrator Marilyn Tavenner referenced during her testimony to explain why initial enrollment numbers could be lower than originally expected. The Obama administration has calculated that approximately 7 million people will enroll for coverage via the exchanges by March 31, 2014 — the last day of the enrollment period. But, similar to the Massachusetts rollout, the first month may be below the expected monthly average. However, to reach that seven million figure, about 60,000 people per day would have to enroll to "get anywhere close" to that number, Schuyler said.
"We expect the initial number to be small," Tavenner said during her testimony before the House of Representative's Ways and Means Committee earlier this month. "And I think you've seen that in our projection, and that was the Massachusetts experience as well." Similarly, HHS spokeswoman Joanne Peters said in an email to Bloomberg that, "We have always anticipated that initial enrollment numbers would be low and increase over time."
Under the terms of the health care reform, coverage will begin January 1 for those individuals who sign up for coverage before December 15, and those who fail to sign up for coverage by the end of the six-month enrollment period on March 31 will be fined either $95 dollars or 1 percent of income, whichever amount is greater.
Both those states that chose to build their own exchanges and those that defaulted to federally-facilitated exchanges are beholden to consumer caution. The difference is the extent to which technical problems have hampered enrollments. While in the early days of the six-month enrollment period, state-based exchanges had some glitches to address — for example, District of Columbia's exchange had issues calculating subsides as well and problems determining Medicaid eligibility — these problems pale in comparison to those experienced by the federal website. These glitches are one reason why the government has been so slow to release its numbers. Comparatively, states operating their exchanges have the ability to release enrollment data on their own schedules.
However, there have been some indications of what to expect from those 36 states with federally-facilitated exchanges, indications that IT problems translated into enrollment problems for the Obama administration. At the most vague end of the spectrum, HHS secretary Kathleen Sebelius said during her testimony before the House Energy and Commerce earlier this month that, "Given our flawed launch of healthcare.gov [enrollments] will be a very small number."
More informative was a revelation made Tuesday morning. Through two sources with access to the figures, the Washington Post learned that only 40,000 Americans have signed up for private insurance plans through the error-riddled federal marketplace since it was launched on October 1. That tally is a very small fraction of the Obama administration's target of 500,000 enrollees for October. "Whether it's higher costs, fewer choices or simply website glitches, it's becoming more clear with each passing day that this law isn't ready for prime time and should be delayed," Republican Senator Orrin Hatch of Utah said in a statement.
On Wednesday, the House Oversight Committee, led by Chair Darrell Issa, a California Republican, pressed CMS Deputy Chief Information Officer Henry Chao and the administration's technology chief, Todd Park, for a definitive yes or no answer on whether healthcare.gov "will work" by November 30. Park's only answer was that, "The team is working incredibly hard to meet that goal."
Park also reiterated that a series of improvements have been made by the administration, including the capacity expansion that has allowed up to 17,000 people to register per hour and up to 25,000 people to access the system per hour. That may be an improvement of the number of people able to access the site on October 1, but it is well below the administration's goal of a 50,000-person-per-hour capacity.
When asked by Tennessee Representative Scott Desjarlais to give a letter grade to the rollout of the federal exchanges, neither Park or Chao would make a determination. All Park would say is that the rollout was "rocky." The officials were also hesitant to say that implementation should have been pushed back.
Follow Meghan on Twitter @MFoley_WSCS
Don't Miss: 7 Companies Making Use of a Stock Option Tax Loophole.