Adobe Rises on Cloud Subscriptions, BlackBerry Unveils Phablet: Morning Buzzers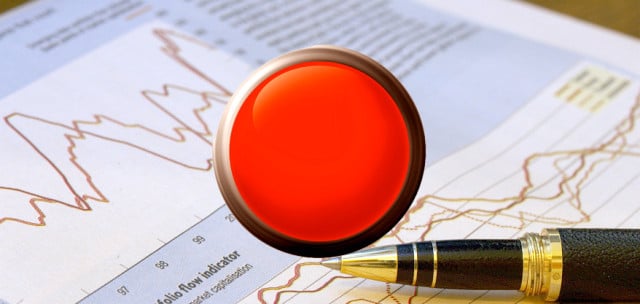 U.S. stock futures remained steady Wednesday morning as investors waited for a report from the Federal Reserve's two-day policy meeting. The central bank is expected to announce that it will begin cutting its $85 billion per month bond purchases, but economists are unsure by how much. A report from the Commerce Department released Wednesday morning showed that housing starts rose to a 891,000 annual rate.
Futures at 8:30 a.m.: DJIA: -0.02%, S&P 500: +0.03%, NASDAQ: +0.22%.
Here's your cheat sheet to what's buzzing this morning.
Adobe (NASDAQ:ADBE) reported its fiscal third-quarter earnings Tuesday, and investors are feeling optimistic about Adobe despite the fact that the company missed forecasts for its third-quarter earnings and fourth-quarter guidance. Adobe's Creative Cloud service has shown impressive growth, passing 1 million paid subscribers. The growing popularity of cloud-based software and Adobe's success with the model has investors feeling good about the company even though it posted a decline in earnings and revenue in the last quarter.
BlackBerry (NASDAQ:BBRY) is continuing to roll out new smartphone devices despite the uncertainty BlackBerry is facing in regards to whether the struggling smartphone maker will be purchased as a whole or split up into parts. BlackBerry launched its first "phablet," or smartphone with a screen 5 inches or bigger, Wednesday, Reuters reports. The Z30 is being launched at an event in Malaysia. Many are skeptical that the new device will gain much traction, as the phablet concept is relatively new and uncertainty about BlackBerry's future is overshadowing its devices.
Electronic Arts (NASDAQ:EA) has chosen head of EA Sports Andrew Wilson to replace John Riccitiello as CEO. Electronic Arts has struggled as traditional video games lose market share to cheap gaming apps made for mobile devices. EA has cut costs and released new titles in an attempt to stay relevant but has still struggled, along with the rest of the gaming industry. According to a report from The Wall Street Journal, Wilson was chosen because he has been with Electronic Arts for 13 years and has admirable creativity and business skills.
Smithfield Foods's (NYSE:SFD) acquisition by Chinese meat producer Shuanghui International is expected to close by September 26, as it is believed 50 percent of Smithfield investors will approve the deal. Smithfield's shareholder meeting to vote on the deal is scheduled for Tuesday, Reuters reports. The $4.7 billion deal would be the largest Chinese takeover of a U.S. company. It has faced significant backlash from consumers and lawmakers over food safety concerns.
Don't Miss: Is the Microsoft Acquisition Delaying Nokia's Phablet Launch?
Follow Jacqueline on Twitter @Jacqui_WSCS