Adobe's Enormous Security Breach, Groupon's Acquisition: Morning Buzzers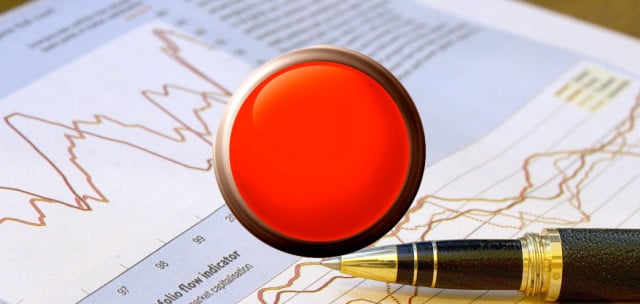 U.S. stock futures fell on Friday morning as a payrolls report showed that more jobs were created in October than expected. When added to the better-than-expected growth in gross domestic product reported on Thursday, it looks as if the U.S. economy weathered the partial government shutdown well, which has led investors to believe the Federal Reserve may start cutting stimulus soon. The Labor Department's report released Friday morning showed that 204,000 employees were added to the workforce in October.
Futures at 8:30 a.m.: DJIA: -0.31%, S&P 500: -0.27%, Nasdaq: -0.05%.
Here's your cheat sheet to today's top stocks stories.
Walt Disney Co. (NYSE:DIS) reported earnings after the bell on Thursday that beat analyst expectations due to increased spending at the company's theme parks and the hit summer film Monsters University. Earnings per share came in at 77 cents, 1 cent above analyst estimates, and net income rose 12 percent year-over-year to $1.4 billion. But despite the good results, Disney shares fell during trading on Thursday as the company predicted increased expenses in the next quarter related to building its new theme park in Shanghai.
Adobe's (NASDAQ:ADBE) security breach is looking much worse than what was reported last month. According to the Sophos Naked Security blog, information on 150 million Adobe customers has turned up on a website frequently used by hackers and other cyber criminals. The blogsaid this could end up being one of the worst security breaches in online history, according to The Verge. Adobe stands by the 38 million figure that it gave last month, while Sophos is accusing the company of inadequately encrypting its data.
Groupon Inc. (NASDAQ:GRPN) has continued to rise after reporting third-quarter earnings that beat expectations after the bell on Thursday. Up 2.7 percent in premarket trading, the company reported that sales rose 4.7 percent to $595.1 million. Groupon posted a net loss of $2.58 million, much less than analyst expectations of $14.3 million, according to analysts surveyed by Bloomberg. Groupon also announced that it's purchasing South Korean travel deals company Ticket Monster Inc. for $260 million.
Telefonica's (NYSE:TEF) third-quarter net profit fell 21 percent and revenue fell 1o percent, but Telefonica says it's beginning to turn around its operations in Spain. Europe's second-largest telecom company cited weaker Latin American currencies versus the euro as part of the problem, as sales in Latin America rose 11 percent in their own currencies but dropped 6.8 percent in euros. Telefonica executives were optimistic that the Spanish economy is beginning to bounce back, and revenue in the company's Spanish unit dropped less than it has in the two previous quarters, according to The Wall Street Journal.
Follow Jacqueline on Twitter @Jacqui_WSCS
Investing Insights: Can Siemens Stock Trend Higher?