ADP: Hiring Picked Up Faster Than Expected Last Month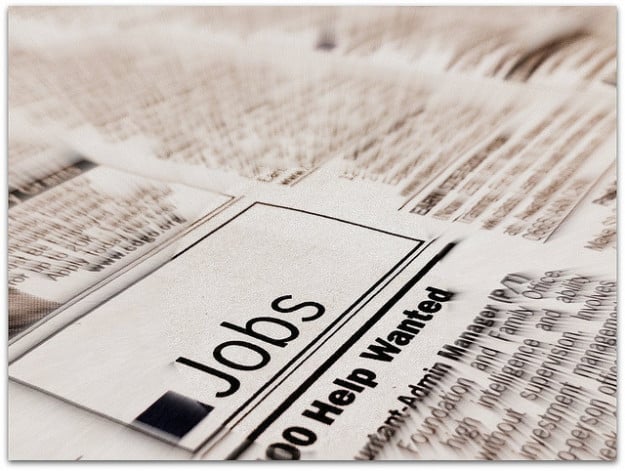 Businesses are adding jobs and laying off less workers.
Following Challenger, Gray & Christmas's monthly job cuts report, which pointed to a noticeable slowdown in job cuts during the first six months of 2013, ADP's figures showed that hiring in the private sector picked up faster than expected last month.
Businesses added 188,000 jobs in June, according to the ADP National Employment Report, a marked increase from the 134,000 jobs added in May. It was the strongest pace of hiring since February, indicating that the labor market has continued to shrug off substantial federal budget cuts and tax increases. Economists were expecting 150,000 jobs to be added last month.
The majority of new jobs were once again created by small businesses, which added 84,000 jobs compared to 55,000 jobs added by midsize firms and 49,000 new positions added by large companies. Trade, transportation, and utilities industries led the job gains with 43,000; those were followed by the 40,000 jobs created by professional and business services, and 21,000 construction jobs. Manufacturers, which are still affected by the eurozone recession, added just 1,000.
Many economists may have expected fiscal headwinds to hurt hiring. But "the job market continues to gracefully navigate through the strongly blowing fiscal headwinds," said Mark Zandi, chief economist at Moody's Analytics, which helps prepare the ADP report. "Health care reform does not appear to be significantly hampering job growth, at least not so far. Job gains are broad based across industries and businesses of all sizes."
Unemployment figures released by the Department of Labor support the picture of a strengthening job market. On Wednesday, the Bureau of Labor Statistics showed that 343,000 people filed for first-time unemployment claims last week, a decrease of 5,000 claims from the previous week.
Jobless claims figures are considered a good measure of layoffs and provide the first look at the employment situation for any given month. Reaching an all-time high of 670,000 in March 2009, initial claims for unemployment benefits managed to hit a five-year low for the week ended May 3. Since then, they have generally been trending lower.
ADP's report can be seen as a positive sign for the broader job market, but it is still only a preview of the much-watched government jobs report, which will be released Friday. That report includes both public and private sector positions, and it is considered to be a much more accurate depiction of the labor climate. Economists are predicting the government's numbers to show that the economy added 155,000 jobs.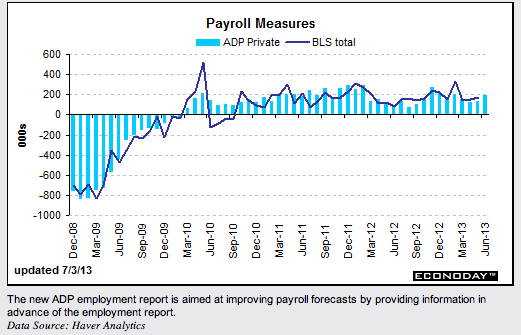 Follow Meghan on Twitter @MFoley_WSCS
Don't Miss: Here's Why Obamacare Is Banking on Latinos to Cross the Finish Line.