Affordable Care Act: President Obama's Last Campaign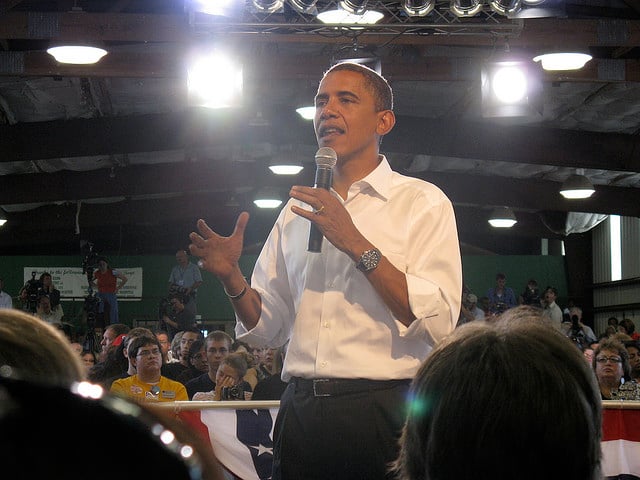 President Obama's approval ratings took a severe dip following the messy debut of the government healthcare website — with disapproval at 51 percent and approval at 42 percent in the Gallup Daily's poll. Though his popularity may be suffering for it, the president is looking to get all the help he can in getting the country on board with the new health care legislation.
Earlier this week, President Barack Obama met with Affordable Care Act coalition partners and supporters to discuss the implementation of the act –  hiccups and successes alike. Obama noted that, "A lot of us didn't realize that passing the law was the easy part," receiving laughter from those present — according to a White House press release. "There's been so much noise and so much misinformation that I think it's important for us to step back and take a look at what's already been accomplished — because a lot of times it doesn't make the news. Controversies make news," said Obama, but claimed that the benefits and positives are widely unknown.
"The insurance market now has the strongest consumer protections that this country has ever known. No more discriminating against kids with preexisting conditions. No more dropping your policy when you get sick. More than 100 million Americans have gotten free preventative care like mammograms and contraceptive care with no co-pays," he said.
"Now, there have been some tough parts, let's face it," said the president, admitting that healthcare.gov, the new government healthcare insurance website, is "not where it needs to be yet." The Washington Post reports that while the president blames the GOP and press for ignoring positives, Republicans believe Obama is glossing over aspects of the new law.
Following a number of notices from insurance companies telling customers that they would be cancelling the plans of insurers — Obama insisted that he never lied about what would happen. He had said people could retain their chosen health care, but that only holds true if the plans hadn't changed since the passing of the law, said the president.
Many Republicans criticized the argument, calling it dishonest. "What kind of leader, caught in blatant deception, responds by inventing another one? Stop and admit you sold this health law on a central promise that is flat-out untrue," demanded Brendan Buck, the spokesman for House of Representatives Speaker John A. Boehner (R-Ohio).
"When you make a mistake, admit it," said Republican Governor Chris Christie, according to the Washington Post. "I think people would give any leader in that circumstance a lot of credit for just owning up to it," he said. Obama made a visit to Dallas, Texas earlier in the week to encourage the highly conservative and Obamacare-resistant state to "put politics aside and not deny people health care out of ideology or politics" — according to David M. Simas, adviser to the White House.
"I have run my last political campaign, but I'll tell you what, I've got one more campaign in me — the campaign to make sure that this law works for every single person in America. And I'm asking for your help," said the president, earlier this week. "I need your help to implement this law. I need your help to educate folks about this law. You need to keep knocking on doors and making phone calls and traveling all across your states."
Don't Miss: Q3 GDP Growth: Pleasant Surprise But the Economy Needs More.