AIG Makes Profit, RBS Names New CEO: Morning Buzzers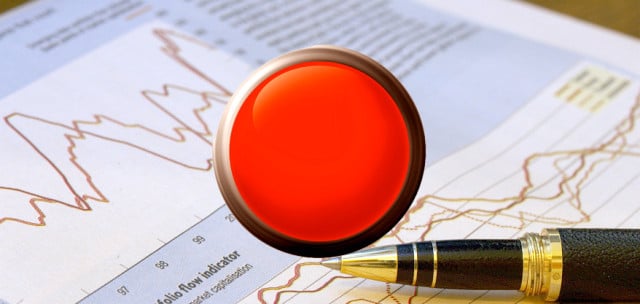 U.S. stock futures remained steady Friday morning after huge gains were made during Thursday trading. Economists are waiting for reports on employment and factory orders to help analyze the state of the economy. The Federal Reserve said it would not stop buying bonds until it's certain the economy is recovered and stable, and analysts will be looking for clues to see if the economy is ready for stimulus to end.
Futures at 8:30 a.m.: DJIA: -0.06%, S&P 500: -0.05%, NASDAQ: +0.20%
Here's your cheat sheet to the stories buzzing this morning.
LinkedIn (NYSE:LNKD) shares have risen 7.3 percent in premarket trading after the company reported second-quarter earnings that topped expectations. The professional networking service's earnings came in above the company's own typically conservative forecasts. There are now a total of 238 million members on the site with 20 million being added in the second quarter, a 36 percent increase in membership versus a year ago.
Royal Bank of Scotland (NYSE:RBS) has named Ross McEwan as its new CEO. McEwan will replace Stephen Hester on October 1 as the bank continues to face pressure to downsize from the British government. The government is pushing RBS to consider breaking up as it attempts to get back some of the 45.5 billion pounds it spent on the bank's bailout. The bank presented a lackluster earnings report, with profit at RBS's core businesses falling 17 percent.
Dell (NASDAQ:DELL) shareholders are yet again scheduled to vote on Michael Dell's buyout offer today. A source told Reuters that Dell's special committee and Michael Dell have worked toward an agreement that will help the deal pass. Michael Dell's sweetened offer of $13.75 per share was turned down because it included a provision that would stop absent votes from being counted as "no" votes.  According to the source, if Michael Dell offers a special dividend of 13 cents per share on top of his $13.75 offer, the committee would allow the voting rules to be altered.
American International Group Inc. (NYSE:AIG) has made its first dividend since the financial crisis, announcing that profit jumped 17 percent and that a $1 billion stock repurchase has been authorized. AIG paid the government back the $182.3 billion from its bailout in December. Operating profit came in at $1.12 per share, beating the average estimate of 86 cents.
Follow Jacqueline on Twitter @Jacqui_WSCS