AIG Moves to Dismiss Greenberg Claims and 2 Stocks at 52-week Highs
The Walt Disney Company (NYSE:DIS) Closing Price $58.82
Disney intends to start layoffs at its studio and consumer product divisions within the next two weeks, says Reuters, in the latest phase of cost-reduction program to come from a company-wide review. The studio job cuts will focus on the marketing and home video businesses, and include a few from the animation wing, according to sources. It is not clear how many jobs will be eliminated at either division. Shares closed up 1.94 percent at $58.82 on Monday, and have been traded between $40.88 and $58.82 for the past 52 weeks.
Innovative Solutions & Support (NASDAQ:ISSC): Closing price $7.86
Shares are still reacting to Thursday's announcement that Delta Air Lines placed an order worth over $60 million with Innovative Solutions & Support for a complete systems integration, dual GPS navigation and cockpit avionics upgrade of Delta's MD88 and MD90 aircraft. IS&S will provide all the equipment and installation kits. Specially-trained installation teams will remove the existing equipment and install all the LRUs, on site, and ready the aircraft for return to service. It is expected that this turnkey modification will take fewer than six days. Shares closed up 11.97 percent on Monday at $7.02, having been traded in a 52-week range between $3.02 and $8.25.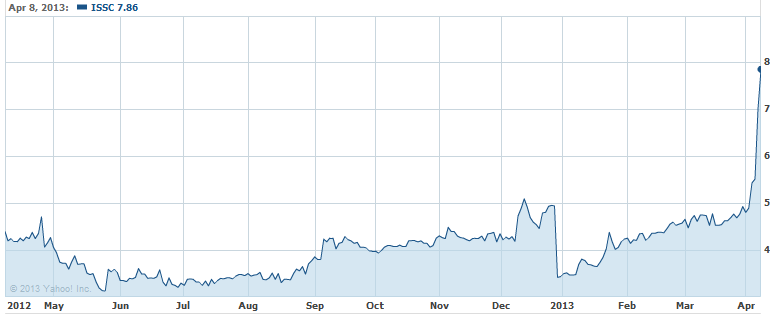 American International Group (NYSE:AIG): Closing price $40.09
Bloomberg is reporting that AIG and the United States government have requested that a judge dismiss claims by the former AIG Chief Executive Maurice Greenberg, which challenged the government's bailout of the firm in September 2008. Shares closed up 3.81 percent on the day at $40.09, and have been traded in a 52-week range of $27.18 to $40.11.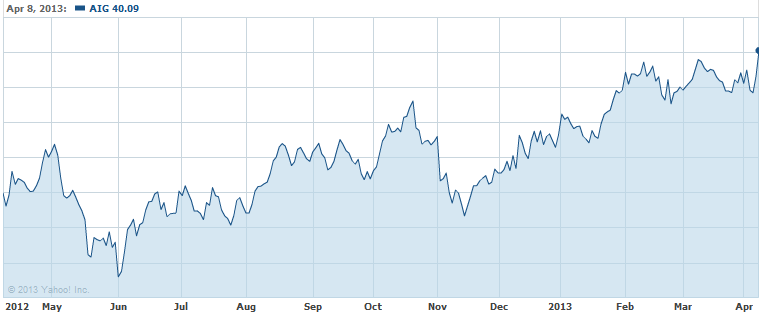 Investing Insights: Will Delta Air Lines Surge Higher?