Alcatel-Lucent Tumbles on Raymond James Downgrade and 2 More Heavily Traded Stocks to Follow
Alcatel-Lucent (NYSE:ALU): Current price $3.91
Shares are down are down by about 2.5 percent Thursday, after a downgrade by analyst Simon Leopold at Raymond James to Market Perform from Strong Buy, and the removal of his target price of $3.50, as he commented that recent the 182-percent rise in the shares "mostly reflects restructuring expectations." Subsequent to taking a "fresh look" at a number of factors like pension liabilities and net operating losses, calculated on the sum of its parts, Leopold wrote that the stock could actually be worth $4.50.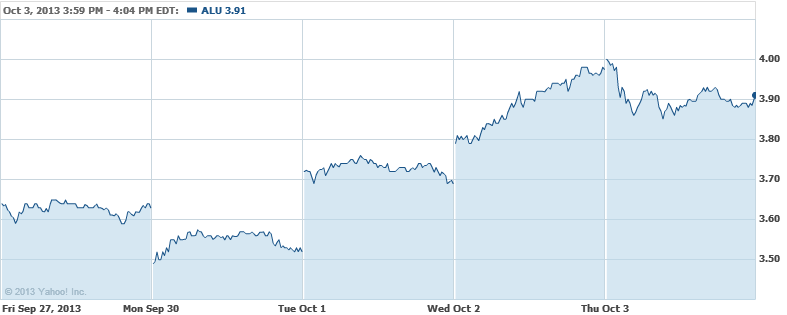 Regions Financial Corp. (NYSE:RF): Current price $9.29
Tom Brooks, chief of Regions Cards and Payments, said that Regions Bank customers may show their support for Auburn by carrying the new Auburn University Regions Visa CheckCard. Brooks observed that, "As the official bank of the SEC and a long-time partner with the SEC and its schools, Regions is pleased to offer Auburn fans a way to show their true colors. With every CheckCard transaction, fans can show their school pride and be reminded of Auburn's rich history and the excitement of the future on the Plains."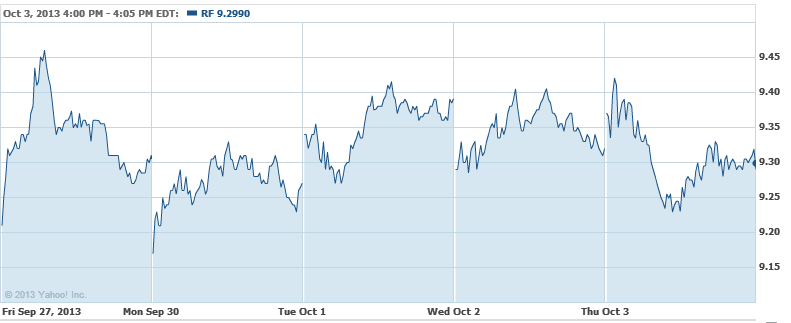 Vodafone Group plc. (NASDAQ:VOD): Current price $35.53
Speaking on Bloomberg TV, David Einhorn of Greenlight Capital said that Vodafone remains an attractive takeover target and that AT&T would be a likely suitor. Vodafone share are down about 0.85 percent Thursday in heavy volume.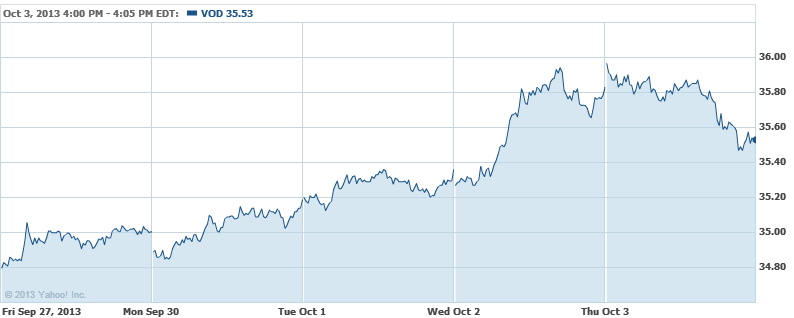 Investing Insights: Can Lululemon Break Out to New Highs This Year?