Alcoa Beats Expectations, AT&T to Sell Wireless Towers: Morning Buzzers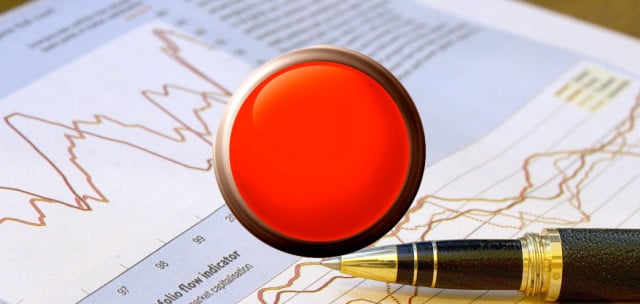 U.S. stock futures rose Wednesday morning on news that Janet Yellen was selected by the White House to take Ben Bernanke's place in leading the Federal Reserve. Later on Wednesday, the Fed will release the minutes from its September 17-18 meeting, during which the central bank unexpectedly decided to continue with its bond purchases. The yen, copper, and gold all declined Wednesday morning.
Futures at 8:30 a.m: DJIA: +0.2%, S&P 500: +0.3%, NASDAQ: +0.27%.
Here's your cheat sheet to what's buzzing this morning.
Alcoa (NYSE:AA) kicked off earnings season after the bell on Monday, and Alcoa beat analyst expectations despite the falling price of aluminum due to cost-cutting measures and increased demand from automakers. Earnings per share came in at 11 cents, more than double analyst forecasts of 5 cents. Revenue came in at $5.8 billion. Alcoa posted a profit of $24 million versus a loss of $119 million a year ago and reaffirmed its guidance for the year.
Yum Brands (NYSE:YUM) shares fell during premarket trading after the owner of fast food joints including KFC and Pizza Hut posted earnings Tuesday that revealed the company is still struggling in China due to an avian flu scare and the slumping Chinese economy. Analysts had expected declines in Yum's China business, but the company still missed estimates. Yum posted earnings per share of 85 cents, falling below analyst expectations of 93 cents. Same-store sales in China fell 11 percent. "Even with our recent challenges, KFC is unquestionably the category leader in China and we remain confident sales will fully recover from the adverse publicity surrounding the December poultry supply incident," Yum CEO David Novak said in the company's earnings report.
AT&T (NYSE:T) is reportedly close to selling its wireless towers to Crown Castle International Corp. (NYSE:CCI), according to people familiar with the matter who spoke to Bloomberg. The sources estimated that the towers could be worth $5 billion but also cautioned that an agreement has not been finalized and that the talks could still fall apart. AT&T could put the cash toward its $14 billion network update and acquisitions in Europe. The cash will also strengthen AT&T's balance sheet before a planned stock offering.
Alcatel-Lucent (NYSE:ALU) announced plans to cut 10,000 jobs in a restructuring move that would work to bring the French-American wireless company back to profitability, but French officials will work to limit the scope of those cuts. According to The Wall Street Journal, French Industry Minister Arnaud Montebourg has asked Alcatel to limit the cuts in France, which will be hit particularly hard by the restructuring, as 900 jobs in the country will be eliminated, 900 more could be outsourced, and research facilities will be closed. A French union will also be working with the government to attempt to reduce Alcatel's planned job cuts.
Follow Jacqueline on Twitter @Jacqui_WSCS
Don't Miss: Are Nations Still Hunkering Down with Cash?