Alcoa Partners With Saudi Miner and 2 Other Dow Movers to Watch
Alcoa (NYSE:AA): Current price $8.52
On Tuesday, Alcoa and The Saudi Arabian Mining Company (Ma'aden) announced the completion of a pioneer engineered wetlands wastewater management system in Saudi Arabia at the Ma'aden-Alcoa joint venture project site. The newly-built system will lower water demand by nearly two million gallons per day and save in excess of $7 million annually that would otherwise be used to buy fresh water. The Alcoa-designed and engineered tech, known as a Natural Engineered Wastewater Treatment system, collects sanitary and industrial wastewater and then cleans and disinfects it without the use of chemicals or the creation of water discharge and odors linked with conventional tank systems.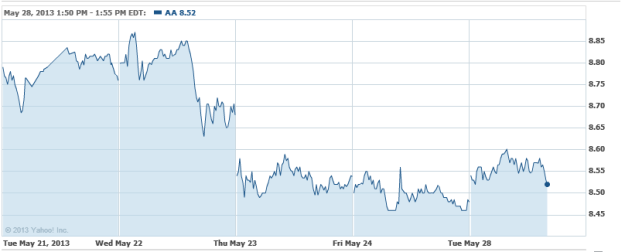 United Technologies Corp. (NYSE:UTX): Current price $95.69
Pratt & Whitney Rocketdyne engines furnished the power to successfully launch the fifth in a series of Wideband Global SATCOM (WGS-5) communication satellites into orbit Monday for the United States military. The mission was launched from Cape Canaveral Air Force Station aboard a United Launch Alliance Delta IV medium rocket with Pratt & Whitney Rocketdyne RS-68 and RL10B-2 engines powering the booster and upper-stage propulsion, respectively. The launch marked the first flight of the Delta IV rocket following a successful launch in October, in which an anomaly occurred with the upper stage engine system. Pratt & Whitney Rocketdyne is a United Technologies company.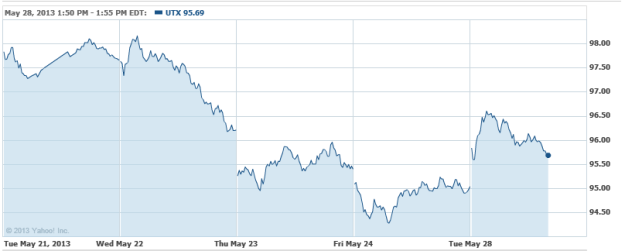 Exxon Mobil Corporation (NYSE:XOM): Current price $91.82
Exxon Mobil Vice President for development in the Middle East and Africa Mark Nolan said that his company's discussions with Interoil Corporation to develop the Elk and Antelope fields might lead to an expansion of its $19-billion Papua New Guinea liquefied natural gas  project. Nolan added that Exxon Mobil did not have a set date for when a deal could be finalized, but he indicated that it could be soon commenting to reporters that, "The expansion opportunities look attractive to us, so I wouldn't expect we'd wait too long."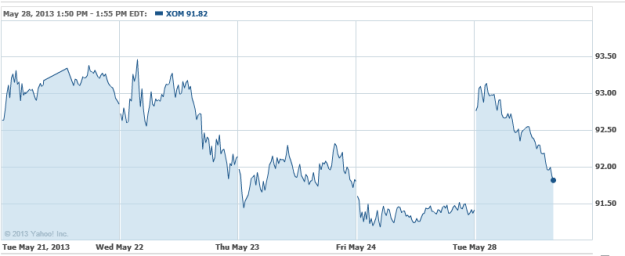 Don't Miss: Exxon Caught in Yet Another Public Outcry.