Alcoa Starts Earnings Season, AT&T Wants Hulu: Morning Buzzers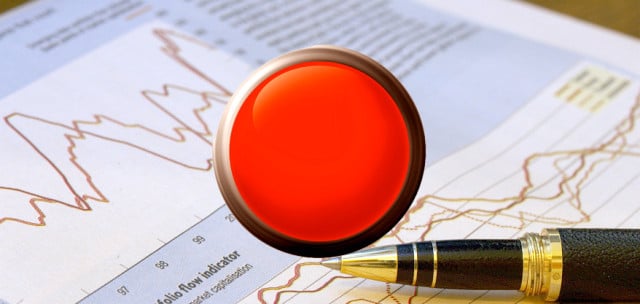 U.S. stock futures rose this morning as Alcoa began earnings season. Analysts are expecting only modest growth from the S&P 500 for the second quarter. Investors are also waiting on comments from Federal Reserve Chairman Ben Bernanke, who will speak at the Federal Open Market Committee meeting Wednesday.
Futures at 8:30 a.m.: DJIA: +0.46%  S&P 500: +0.55%  NASDAQ: +0.61%

Here's your cheat sheet to the stories buzzing this morning: 
AT&T (NYSE:T) has reportedly teamed up with Chernin Group to make an offer for TV streaming service Hulu, which is currently owned by Comcast Corp. (NASDAQ:CMCSA), 21st Century Fox, and Walt Disney Co. (NYSE:DIS). Bids for the Los Angeles-based company, which was put on the auction block because owners Fox and Disney couldn't agree on the company's direction, were due yesterday. Other companies that reportedly made offers include DirecTV (NASDAQ:DTV) and Yahoo (NASDAQ:YHOO).
Boeing Co.'s (NYSE:BA) 777 jet that crashed in San Francisco on Saturday had several safety features that helped save lives in the accident, including a flame-retardant cabin and engineering that ensured the plane wouldn't break up too much. For now, it does not appear as though any mechanical failure caused the crash, which is good news for Boeing after the safety issues that have plagued the 787 Dreamliner this year.
BP (NYSE:BP) is due in court on Monday after filing an appeal claiming that says administrator Patrick Juneau has too loosely interpreted the claims of businesses affected by the 2010 oil spill in the Gulf of Mexico. BP claims that unaffected businesses have been getting money they don't deserve, while many are criticizing the company for underestimating the amount of damage that was done. If claims for damages continue, BP could soon see that cash affecting profits.
GlaxoSmithKline (NYSE:GSK) is being accused of bribing doctors in China to prescribe drugs, especially Botox, according to a whistleblower. Chinese authorities will be investigating the pharmaceutical giant on the matter. The company claims it looked into the accusations, but didn't find any evidence to suggest the whistleblower's accusations were true.
Alcoa (NYSE:AA) will be kicking off earnings season today, although analysts don't have very high hopes for the company. Alcoa has suffered from the falling price of aluminum and slow manufacturing overseas. Analysts are expecting the company to report earnings of 6 cents per share, which would be up from zero cents a year ago.
Dell Inc. (NASDAQ:DELL) has been advised by International Shareholder Services to accept a $24.4 billion bid from company founder Michael Dell to take the company private, a surprise considering many expected the ISS to recommend not accepting Dell's offer. The recommendation leaves little hope for success for rival bidder Carl Icahn.
Follow Jacqueline on Twitter @Jacqui_WSCS
Don't Miss: Is JPMorgan the Next Big Thing in Iraq?