Alexion Pharmaceuticals Is Likely to Be Acquired in 2014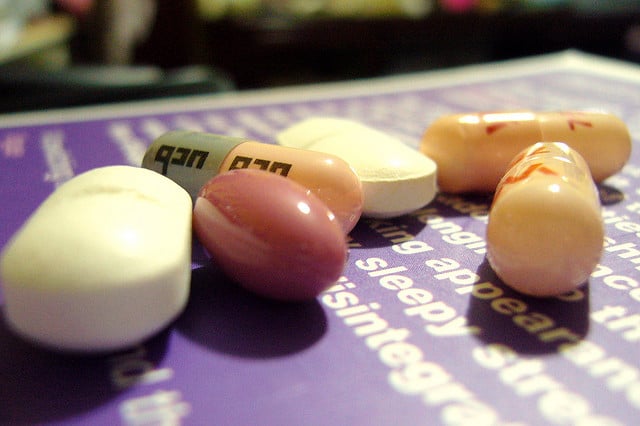 In 2013, one of the biggest biotechnology events occurred when Amgen (NASDAQ:AMGN) agreed to acquire Onyx Pharmaceuticals (NASDAQ:ONXX) in a cash deal worth approximately $10.4 billion. The acquisition was almost universally praised by shareholders of both companies. Onyx investors received a substantial premium while Amgen solidified its platform for years to come. The deal gives Amgen the rights to Kyprolis, a treatment for a rare blood cancer. Investors who missed that takeover have been scouring the biotechnology landscape looking other potential biotechnology takeover candidates. One stock that could be ripe for a takeout in 2014 is Alexion Pharmaceuticals (NASDAQ:ALXN)
Alexion Pharmaceuticals is a global biopharmaceutical company focused on developing and delivering life-transforming therapies for patients with severe and life-threatening diseases that are also ultra-rare. The company has an approved product called Soliris that is the world's only approved terminal complement inhibitor. Soliris is approved in nearly 50 countries as a treatment for paroxysmal nocturnal hemoglobinuria (or, PNH) and in the U.S., EU, Japan, and other countries as a treatment for patients with atypical hemolytic uremic syndrome (or, aHUS).
In addition to Soliris, the company is evaluating five therapeutic candidates for the treatment of severe and life-threatening diseases. The company's revenue has been soaring over the past couple of years and given the company's deep pipeline, that is unlikely to change going forward. In fact, last year, the company generated record revenue of $1.13 billion on net income of $254.8 million. Analysts have estimated that  Soliris may be able to generate peak sales of between $3 and $6 billion annually.
Alexion has certainly been one of the shining stars of the stock market over the last five years. Five years ago, shares of the company traded less than $18.50. As of Thursday's close, Alexion was trading at just under $138. That is remarkable growth for a remarkable company. Unfortunately, its current valuation is probably the only reason why the company hasn't been taken out already. At its current price of $137.94, the company's market capitalization is approximately $27 billion.
In July 2013, Alexion's share price shot up on rumors that Roche Holding AG (RHHBY.PK) may be interested in acquiring the company. The acquisition rumors seemed to make sense given that major biotechnology companies have been looking for ways to penetrate the rare disease market other than going through the trials and tribulations of developing in-house programs. Starting an in-house program from scratch would take years to complete and burn through hundreds of millions, if not billions of dollars in research and development costs. While nothing came of those rumors, it is likely that another firm may make a play for Alexion Pharmaceuticals if the company can continue to develop its pipeline.
With several catalysts set to occur in 2014, it is probable that several of the largest healthcare companies are watching the progress of Alexion Pharmaceuticals extremely close. It will also be interest to analyze the company's earnings announcement set to take place before the market open on January 30th, 2013. Additional growth in Soliris sales may be enough to tip the scale in favor of an Alexion takeout.
More From Wall St. Cheat Sheet: