Alibaba Shuns Hong Kong, Twitter May Go Public November 15: Morning Buzzers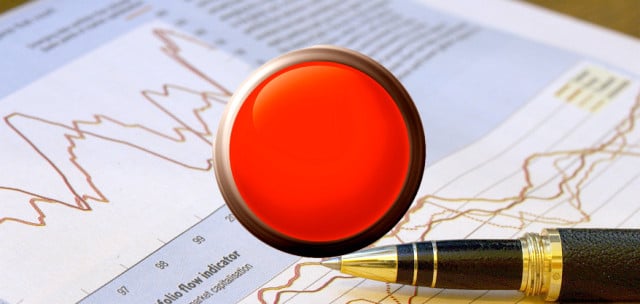 U.S. stock futures rose Thursday morning, as it seems lawmakers may be closer to reaching an agreement that will prevent the U.S. from defaulting on its debt. President Obama is set to meet with House Republicans to discuss such an agreement. The government is in the 10th day of the shutdown, and the U.S. Treasury has warned that borrowing authority will lapse by October 17.
Futures at 8:30 a.m.: DJIA: +0.69%, S&P 500: +0.81%, NASDAQ: +0.86%.
Here's your cheat sheet to what's buzzing this morning.
Microsoft (NASDAQ:MSFT) is reportedly hoping to find a replacement for CEO Steve Ballmer by the end of the year. People familiar with the matter who spoke to Bloomberg said that Microsoft's board is narrowing down its list of possible candidates. Favorites include Ford (NYSE:F) CEO Alan Mulally; Nokia (NYSE:NOK) CEO Stephen Elop, who will begin working at Microsoft when the acquisition of Nokia's handset business is completed; and Microsoft executives Paul Mauritz and Tony Bates. The time at which a new CEO could start depends on negotiations over compensation and arranging to leave their respective companies, Bloomberg's sources said.
BlackBerry (NASDAQ:BBRY) has reportedly become more open to the idea of a breakup, as it doesn't appear as though Fairfax Financial Holdings will be able to come up with the funding for a $4.7 billion buyout, according to a report from Bloomberg. BlackBerry has approached several companies including Samsung Electronics (SSNLF.PK), Cisco Systems Inc. (NASDAQ:CSCO), and SAP AG (NYSE:SAP), but they all said they would only be interested in parts of BlackBerry.
Twitter could be looking to go public on November 15, according to an early version of the company's S-1 filing seen by PrivCo. The filing revealed that the lockup period preventing employees from selling restricted stock will end on February 15, 2014. The lockup period typically lasts 90 days after a company goes public, which puts Twitter's IPO on November 15. This corroborates rumors that Twitter would go public before Thanksgiving, although the company has not yet given an official announcement.
Alibaba Group will not list on the Hong Kong exchange, CEO Jonathan Lu told Reuters on Thursday. The Chinese e-commerce giant has not yet committed to any other exchanges either, although there has been speculation that the company will trade in the United States. Alibaba could not convince Hong Kong to waive rules regarding Alibaba's unique partnership structure, in which its founders and executives control the company's board even though they only own 13 percent of shares.
Follow Jacqueline on Twitter @Jacqui_WSCS
Don't Miss: Amazon Jumps On the Online Payment Bandwagon.