Aluminum Shines Up With Alcoa Earnings Beat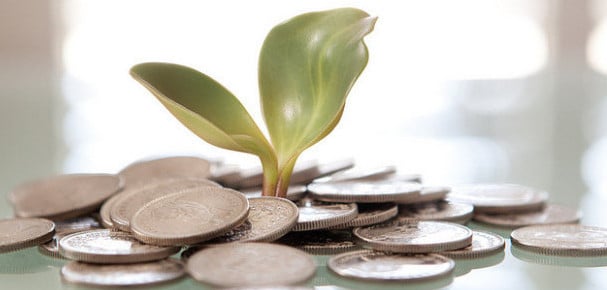 Alcoa (NYSE:AA) kicked off earnings season Monday by closing the day up 1.41 percent and advancing as much as 1.2 percent further in post-market trading after beating earnings estimates. The aluminum company reported sales of $5.85 billion, a decline of 1.8 percent on the year but ahead of estimates for sales of $5.83 billion. Alcoa reported a net loss of $119 million, or $0.11 per diluted share. Excluding the impact of special items, Alcoa reported income of $76 million, or $0.07 per share, which is ahead of estimates for earnings of $0.06 per share.
The beat is a welcome surprise for investors who have stuck with the beleaguered Dow Jones component. Alcoa stock is down more than 13 percent this year to date and nearly 11 percent on the year. It is the worst performer this year on the Dow, and its place in the index has been questioned. In May, the company had its credit rating cut to junk status by Moody's. Overall, it's been a rough 2013 for Alcoa, but management has stayed positive.
"Our businesses showed remarkable operating performance in the quarter with solid free cash flow," said Klaus Kleinfeld, Alcoa chairman and CEO. "In our value-add businesses we reached another milestone with record profitability in our downstream business while acting decisively to defy the headwinds of falling metal prices in our upstream businesses. We improved our competitive position by actively restructuring, curtailing, and closing facilities and made progress addressing legacy legal issues."
As one of the world's largest aluminum producers, Alcoa's profitability is largely determined by the price of metal it sells. Aluminum has declined in price for two straight years due to oversupply and a reversal of the decade-long bull market in commodities. A three-month buyer of aluminum pays around $1,764, roughly 30 percent less than what the metal traded at two years ago. As a result, Alcoa has struggled to achieve stable profitability. (Read our most recent Alcoa stock Cheat Sheet here.)
That said, the future looks pretty bright for aluminum demand. Emerging aerospace industries in China and India are consuming components produced by Alcoa's engineered products and solutions division. Additionally, automakers are incorporating more aluminum into their vehicles, as the metal is more lightweight and energy-efficient than steel. Slowing economic growth in China, however, may reduce demand from the Chinese construction industry.
For its part, Alcoa projects 7 percent global aluminum demand growth in 2013, with most of that coming from aerospace and commercial transportation.
Don't Miss: Oil Spill Claims Are Continuing to Pour in for BP.