Amazon and USPS to Ship on Sundays, 787 Battery Bites Boeing (Again): Market Recap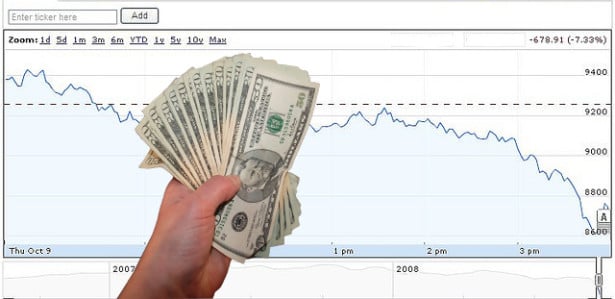 U.S. stocks rose during trading on Monday, with the Dow extending a record reached last week. Investors are waiting for earnings reports from retailers to help gauge consumer spending, which is particularly important in advance of the holiday shopping season. Investors and economists alike are continuing to speculate about when the Federal Reserve will begin to cut stimulus. Economists surveyed by Bloomberg believe the Fed will wait until March to reduce its monthly bond purchases despite the unexpectedly positive economic data seen for October.

Gold: -0.13% to $1,282.90 per ounce Oil: +0.45% to $95.03 per barrel U.S. 10-Year: +0.18 to 2.751%
How Will Janet Yellen Handle the Senate Banking Committee? At 10:00 a.m. on Thursday, Janet Yellen will sit before the Senate Banking Committee and defend her nomination to Chair of the U.S. Federal Reserve. Yellen, who has served as Vice Chair since 2010, is expected to face tough questioning from the panel's 10 Republican members, some of whom have been openly critical of both current Fed policy and Yellen's position on monetary policy.

Here's How the Market Avoided a Bloody October: October has historically been viewed as a bloody period in the stock market, given the multiple October crashes occurring in 1929, 1987, and 2008. However, the large number of bears and skeptics who were on a hunt for red (losing) October were rudely surprised last month. Rather than plunging in value, stocks ascended to new record green heights.
Here Is Why America Has 'Babies Coming Out of Its Ears': The economy effects more than just brokers on Wall Street and holiday shopping — it also plays a role how many dirty diapers pile up across the country — meaning fertility rates are tied to economic security. According to Bloomberg, economists and demographers are looking at birthrate increases and hinting that the fertility drop post-recession may be turning about.
Here's your cheat sheet to today's top stocks stories:
Twitter Inc. (NYSE:TWTR) is now a public company. Twitter shares started trading on the New York Stock Exchange on Thursday at $45.10 each, about 73 percent higher than the $26 price set by underwriters the night before. Demand for shares was, unsurprisingly, enormous — the stock was oversubscribed as much as 30 times over — and Twitter's price peaked at $50.09 before settling down to $40.50 on Monday morning and closing at $42.90 on Monday night.
Google (NASDAQ:GOOG) can now use your photo and quotes from reviews you write on any of Google's properties for advertising via a "Shared Endorsements" feature that is being rolled out on Monday. The move is a gutsy one, as Facebook (NASDAQ:FB) has come under fire from users and the Federal Trade Commission for a similar practice. Shared Endorsements works by using your Google Plus photo and a strategically-pulled quote from a review of a business that you've written as a part of ads shown to people you know on the social networking site.
Boeing (NYSE:BA) has apparently not solved the problems that plagued the Dreamliner 787's lithium-ion battery earlier this year. During a Friday flight from Helsinki to Tokyo, one of Japan Airlines Co.'s (JALFQ.PK) Boeing Dreamliners experienced battery problems. In a update posted to the carrier's website, Japan Airlines, known as JAL, explained that the battery had not begun to smoke or show other signs of overheating, but a cockpit indicator did show a problem with the battery connected to the Dreamliner's auxiliary power unit during the flight. This is only the most recent of ongoing problems Boeing has had with the craft.
Amazon.com Inc. (NASDAQ:AMZN) has announced an initiative that it believes will benefit both the struggling U.S. Postal Service and its customers. According to the Washington Post – the newspaper owned by Amazon CEO Jeff Bezos — the e-commerce giant said in a statement on Monday that it will begin facilitating Sunday deliveries so its consumers can enjoy Amazon shipping seven days a week. Starting immediately in Los Angeles and New York and soon spreading to the rest of the U.S., the Postal Service will start delivering packages at regular rates on Sunday.
Best Buy Co. (NYSE:BBY) has been upgraded. Analysts at UBS are feeling positive on Best Buy's chances and have raised the firm's rating to Buy from Neutral with a price target of $49, up from $35. The firm believes that Best Buy's earnings will move higher due to increased cost savings, greater vendor connectivity, Google and Amazon kiosks in stores, and a favorable product environment.
7 Top Companies that Hire Veterans: Today is Veterans Day, a time when many of us take time to honor those who have served our country in both the past and present. Set for November 11, the date when the Treaty of Versailles was put forth to call an end to World War I, there is no thanks too great that can be given for America's finest. While the military is one of the most challenging — and rewarding — career paths that one can embark on, for many, it is not a job that lasts one's entire life.
Follow Jacqueline on Twitter @Jacqui_WSCS
Investing Insights: Will Recent News Hurt Adobe?