Amazon Creates Jobs for 70,000 Holiday Elves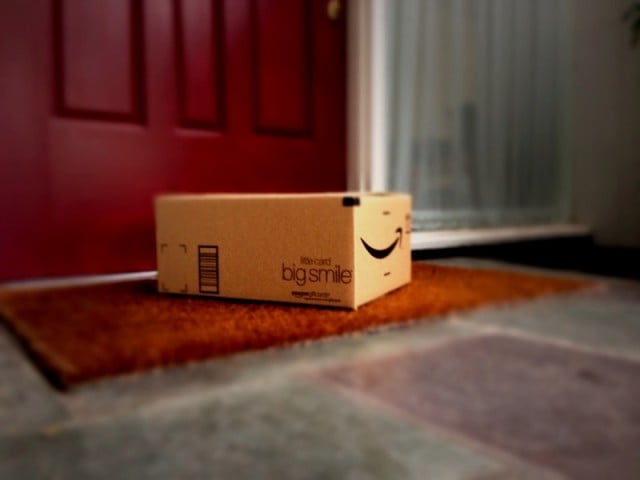 Wal-Mart Stores (NYSE:WMT) isn't the only retail giant giving new store employees a paycheck for Christmas this year – Amazon.com Inc. (NASDAQ:AMZN) is, too, and the impact of its seasonal hiring effort is expected to be even more significant than that of Wal-Mart's.
According to Business Wire, Amazon announced Tuesday, the first day of October, that it is planning to create more than 70,000 full-time seasonal jobs across its U.S. fulfillment centers this holiday season, and the online retailer expects to eventually convert many of those seasonal opportunities into permanent roles. Though the e-commerce giant has a history of hiring seasonal workers, this year's recruitment figure especially sticks out because it reflects a 40 percent increase over last year. In 2012, Amazon took on 50,000 workers during the holiday season; this year, it's upped the ante to 70,000.
This annual hiring effort is not only good news for workers looking to make extra cash around the holidays: It's also encouraging for those who ultimately want a long-term job at Amazon, an e-retailer with an enormous amount of retail power and market breadth. Last year, Amazon converted thousands of seasonal employees into regular, full-time roles after the holidays, and it expects to do the same this year.
Amazon maintained in its Tuesday press release, via Business Wire, that it has already offered 7,000 full-time contracts to temporary employees in the U.S. this year and is looking to soon expand that figure even more.
While seasonal employees earn 94 percent of Amazon fulfillment center employee starting wages and are eligible for health care benefits, the full-time fulfillment center positions offer even better competitive hourly wages and a comprehensive benefits package that encompasses health care, 401k, and company stock awards. Ever since the financial recession in 2008, Amazon said it has added more than 40,000 jobs in the U.S. across all parts of the company, and it doesn't expect to stop there.
Although Wal-Mart similarly announced its seasonal hiring plants earlier in September, it didn't offer any post-holiday promises. Wal-Mart instead only maintained in its press release: "Walmart will hire 55,000 seasonal associates and we will transition more than 35,000 associates from temporary to part-time and another 35,000 associates from part-time to full-time.
"The Christmas season is a busy time for everyone and we know that millions of customers are counting on Walmart to help with great deals, low prices and one-stop shopping convenience. We are determined to help customers and associates provide their families a memorable and affordable Christmas."
Don't Miss: Will Samsung Make Apple's Next-Gen Chip?