Amazon Embraces 3D Tech, Goldman Buys Up SunCorp Assets, and 3 More Hot Stocks
Amazon.com (NASDAQ:AMZN): Amazon has officially launched a division of its website solely devoted to 3D printers and accessories, in efforts of making the flourishing industry a bit more culturally accepted. In addition to 3D printers, buyers can also find materials for them, including software, filaments and other components.

Goldman Sachs Group (NYSE:GS): Goldman is reportedly buying a big block of the "bad bank" loan book of Suncorp (SNMYF.PK), for $960 million. Included in the deal is 1.6 billion Australian dollars' worth of loans, for an average of 60 cents to the dollar. Suncorp will book a loss of about 480 million Australian dollars  in the second half of this year, and is expected to issue a special dividend to return surplus capital to investors.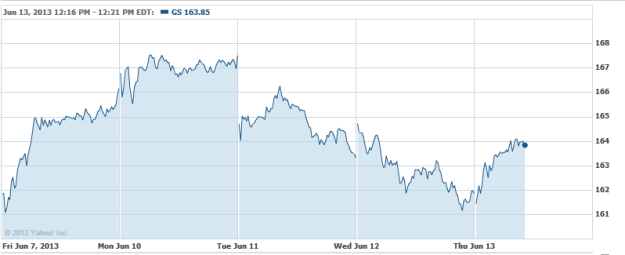 Heinz Co. (NYSE:HNZ): shortly after teaming with Berkshire Hathaway for the purchase of the ketchup giant, 3G Capital has already sent a crew to its Pittsburgh hub to initiate cost cutting. Executive perks will be the first to be disposed of, according to the ranking executives at Burger King who have also undergone the 3G treatment.

Microsoft Corp. (NASDAQ:MSFT): The software titan has declared a $0.23 per share quarterly dividend, in line with its previous dividends. It has a forward yield of 2.63 percent, for shareholders of record on August 15 and is payable on September 12. It has an ex-dividend date of August 13.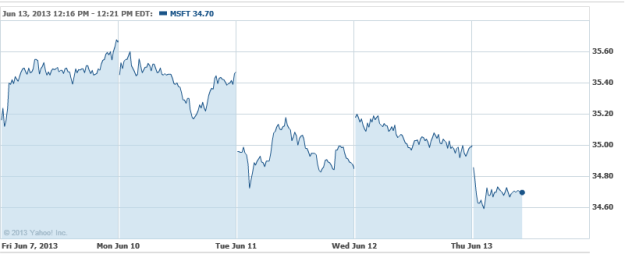 International Paper Co. (NYSE:IP): Goldman Sachs as upgraded shares of International Paper from Neutral to Conviction Buy, with a price target of $55.00, up from $50. The firm suggests that there could be 25 percent upside, and the analyst said they are buyers of the stock for its leverage to containerboard prices, higher free cash flow, and their forecast for a shift in capital allocation from debt reduction and merger and acquisitions to share buybacks.

Don't Miss: Here's Why Nvidia Is Banking on the Auto Industry.