Amazon Expands Fresh Network, Credit Suisse Lands Coveted Position, and 3 More Hot Stocks
Amazon.com (NASDAQ:AMZN): AmazonFresh, the company's foray into grocery delivery, could wind up being profitable despite a generally low-margin model. Customers may be able to bundle orders, and include more merchandise with their food orders. Amazon recently added the Los Angeles metropolitan area to its AmazonFresh network, signaling that the company could be looking to expand the new service.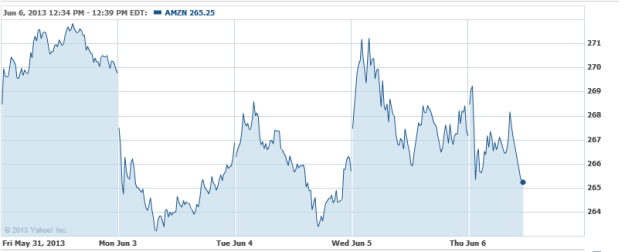 Credit Suisse (NYSE:CS): Credit Suisse is expected to take a leading stance in Alibaba Group's upcoming IPO, as the coveted position would yield massive fees for the bank, and numerous other banks have been fighting for the slot. Alibaba's offering is expected to rival the $16 billion IPO made by Facebook (NASDAQ:FB) for size, and the total fees for the deal could come to about $260 million. Bankers expect the IPO either later this year, or early in 2014.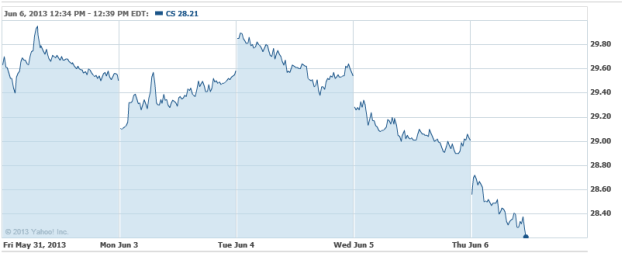 AT&T (NYSE:T): The nation's second largest wireless carrier has cut its stake in Carlos Slim's America Movil by 7.5 percent, a $564 million slice that now brings AT&T's holdings in Slim's company to around 9 percent. Share buybacks on behalf of Movil caused AT&T's stake in the company to swell, and the sale of the shares brings its holdings back to the previous levels.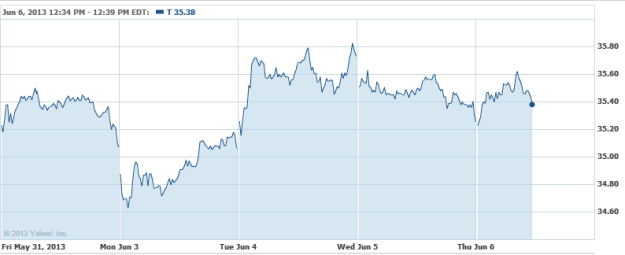 PepsiCo (NYSE:PEP): An inflammatory rumor that Pepsi was entertaining a $2 billion or so bid for SodaStream (NASDAQ:SODA) sent shares of the latter racing, but Pepsi CEO Indra Nooyi put out the fire and affirmed that the company had no interest in purchasing the home-soda machine maker. Instead, more leveled chatter suggests that a cooperative deal would be more likely, and the talks between the two companies might be a fledgling distribution deal in the works.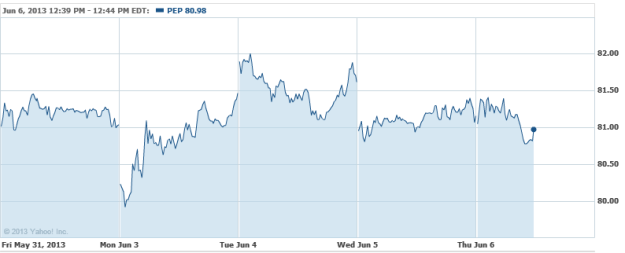 Don't Miss: Amazon's Ad Revenue Expected to Skyrocket.