Amazon Invests in Russia, DreamWorks Takes to YouTube, and 3 Other Hot Stocks
Amazon.com (NASDAQ:AMZN): Amazon has unofficially opened its first offices in Russia, and is now in the process of hiring employees to work in its Kindle division in the area, TechCrunch says. Amazon has not yet confirmed its newest expansion, compelling evidence suggests that it has put Arkady Vitrouk in charge of its Russian operations, at least based on what unnamed sources told the Russian Forbes.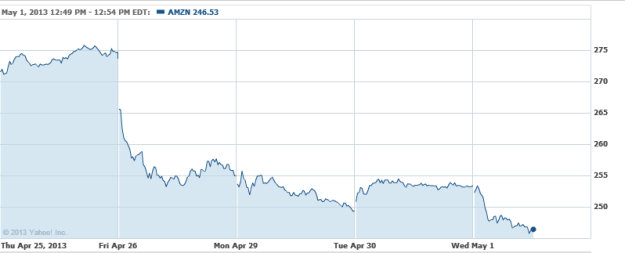 DreamWorks Animation (NASDAQ:DWA): On the heels of an announcement stating that the company will be putting a presence in Macau, it has also revealed that it has bought the AwesomenessTV YouTube channel — and its 14 million subscribers — for $33 million, plus contingent payments based on targets. "Awesomeness TV is one of the fastest growing content channels on the internet today and our acquisition of this groundbreaking venture will bring incredible momentum to our digital strategy," said DreamWorks Animation Chief Executive Officer, Jeffrey Katzenberg.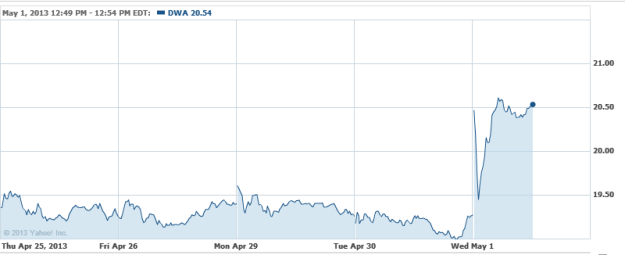 Qualcomm (NASDAQ:QCOM): In efforts to make its name more ubiquitous with consumers, Qualcomm is launching a new marketing campaign to spread the word about its Snapdragon processors, and to give itself a more Intel (NASDAQ:INTC)-like brand identity. The company will be launching a TV ad in hopes of forming a closer emotional bond with consumers, and to urge them to choose Qualcomm-powered smartphones in an exceptionally competitive market. Read how Qualcomm is loving the Apple (NASDAQ:AAPL)-Samsung smartphone war.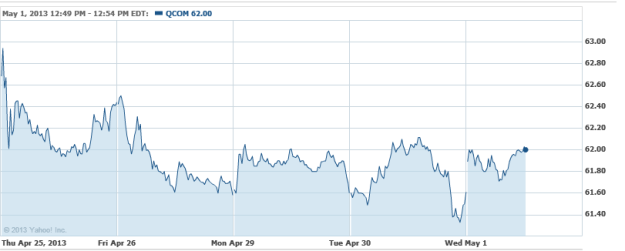 Synacor (NASDAQ:SYNC): Synacor shares are soaring over 30 percent, on the news that the company has expanded its relationship with Verizon FiOS to build a landing page for the service's 5 million users. The My Verizon website now includes a simple search and discovery experience, easy authentication, and the ability to log in just once, according to the press release.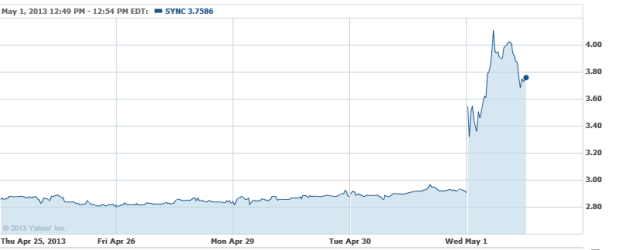 Clorox (NYSE:CLX): Near misses on both revenue and earnings have put the company's shares edging downward, although the misses were of the slightest in nature. Revenue fell just $0.03 billion short, at $1.41 billion, while earnings per share of $1.00 missed by a scant $0.06. Slight pricing increases have helped offset a quarter plagued with unfavorable currency movement, and sales rose slightly, 1 percent. It sees sales as picking up in the 2 to 4 percent range for 2014, aided by new product innovations.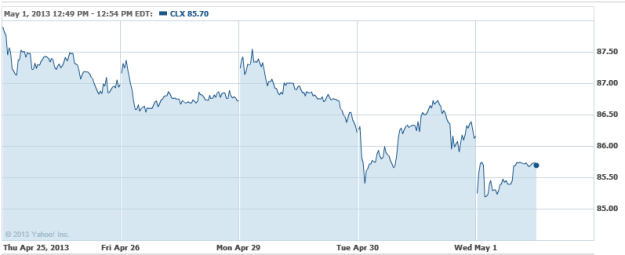 Investing Insights: Where Will EMC Go Next?