Amazon Opens Indian Marketplace, StatOil Halts Projects Due to Taxes, and 3 More Hot Stocks
Amazon.com (NASDAQ:AMZN): The online retailer has made a significant expansion of its services abroad, where it just launched an online marketplace in India to allow third-party sellers to sell their wares. Initially, Amazon will sell printed books, DVDs, Blu Ray, and TV shows, but will soon expand into cameras and mobile phones. "Our vision is to become a trusted and meaningful sales channel for retailers of all sizes across India, enabling them to succeed and efficiently grow their business online," said Amit Agarwal, Amazon India's vice president and country manager.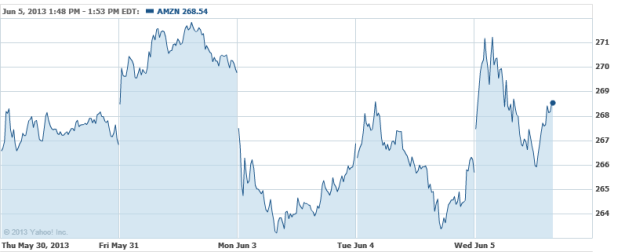 StatOil (NYSE:STO): The company is planning to put a hold on its Johan Castberg project in the Barents sea, attributing the decision to proposed changes to Norway's petroleum taxes. The changes could potentially make future projects less attractive, "particularly marginal fields and fields which require new infrastructure," the company said. However, given that Johan Castberg isn't a marginal project, the company still intends to to drill four exploration wells on the site.

Alcoa, Inc. (NYSE:AA): Moody's decision to downgrade Alcoa's bond status rating to junk status is only the second instance of a Dow Jones-listed company to be junk rated in the last 30 years. The next step could be a full ejection from the DJIA, as the junk rating "is one more chink in the armor in terms of Alcoa fitting in there," according to Horizon Investment Services' Richard Moroney.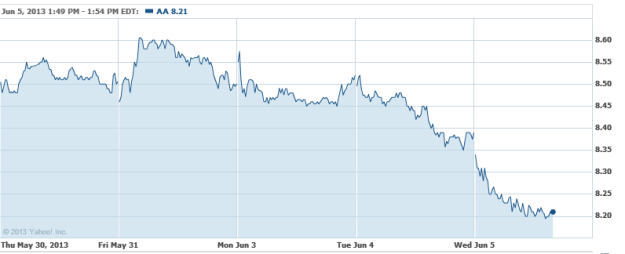 Walgreen's (NYSE:WAG): Comparable store sales rose 2.8 percent in May, enough to beat analyst expectations. Pharmacy sales came in strong as well, and overall, sales grew by 4.3 percent to $5.97 billion. The company said the percentage of former Express Scripts prescriptions returning to its pharmacies continued to increase in May, as the comparable month last year occurred right as the company split with Express Scripts.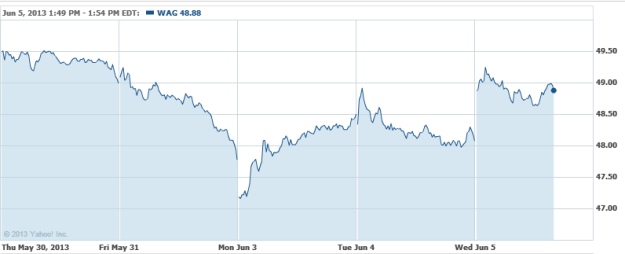 BP p.l.c. (NYSE:BP): A Bloomberg report indicates that the $8.5 billion oil spill settlement from the Deepwater Horizon spill might have caused more harm than good, as "BP hoisted itself" when its attorneys didn't negotiate a requirement that businesses prove their losses were caused by the spill in order to get paid, according to one of the trial lawyers. Now, BP has to rely on a U.S. court to keep a check on awards such as a $21 million payout to a rice mill located roughly 40 miles from the coast, whose revenue even rose for the year of the spill.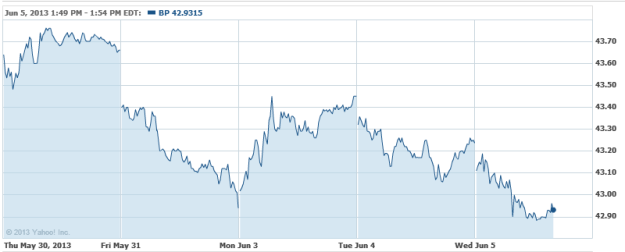 Don't Miss: TV Streaming Battle Heats Up With Amazon-Viacom Deal.