Amazon Smartphone Rumor Doesn't Make This Stock a Buy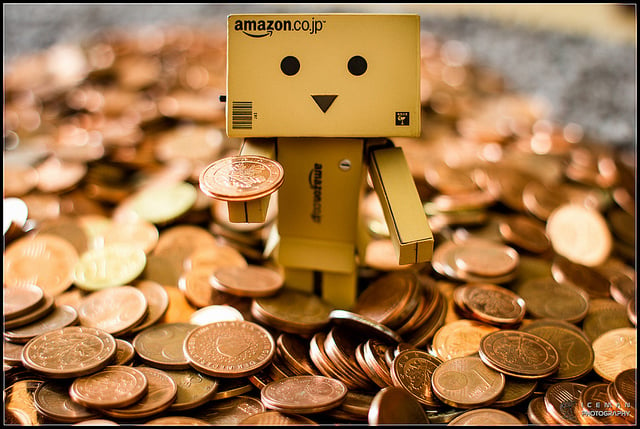 Investors have been bidding up shares of Amazon (NASDAQ:AMZN) over the past couple of days. The stock soared 5 percent on Thursday, and it continued its ascent on Friday morning. The reason: The company is expected to announce a new device, which is most likely a smartphone. The smartphone is rumored to create its own market niche in that it will be designed to respond to the user's head motions for some of its functions.
While this might wind up being a great product, there are a few things to be concerned about, and I think the stock should be avoided.
First, why is Amazon designing a phone? Amazon is really good at being an online retailer. You can buy nearly every product you want through Amazon and get it inexpensively and in a timely manner. How does a phone integrate with an online retailer? Until this becomes apparent one has to conclude that it makes little sense that Amazon would compete with companies such as Apple (NASDAQ:AAPL) and Samsung.
Second, you've probably heard the saying "buy the rumor and sell the new," meaning that a stock or an asset will rise as investors anticipate a positive event, but then it will fall when that event comes to fruition unless it surpasses everybody's expectations. In short this means that investors should get ready to sell Amazon shares before the announcement date of June 18.
Third, one thing I really don't like about Amazon introducing a phone is that it means the company is diverting resources away from one of its fundamental problems—its lack of profitability. Amazon has had a very difficult time turning a profit. The stock trades at about $330/share, and yet over the past four years the company has earned just $5/share. Investors justify the stock's valuation by arguing that the company is doing right by shareholders by investing its operating cash-flow into its business in order to maintain its competitive advantage. If the company hadn't done this it would have been profitable, but it also would not have developed the competitive edge that it has.
That's fine, but the company has not yet proven that it can retain its competitive advantage without investing all of its operating cash-flow into its business. What happens when Amazon invests less in its infrastructure and starts returning capital to shareholders? Maybe nothing, but it might lose its competitive advantage, and this means that Amazon makes no sense as an investment: what is the point of constructing a business with a competitive advantage if that advantage doesn't lead to cash-flow and tangible benefits to shareholders?
A phone will not eliminate this uncertainty, and in my mind it is peripheral at best, and a distraction from the company's real issues at worst.
With this in mind I think investors are being given an opportunity to exit their positions. The stock has already fallen by nearly 20 percent for the year, and it was down further, presumably because investors were becoming frustrated that the company cannot turn a profit. The stock is now rebounding, and investors are once again becoming optimistic. But very little has changed, and I think the stock is a "sell."
Disclosure: Ben Kramer-Miller has no position in Amazon, or in any of the companies mentioned in this article.
More From Wall St. Cheat Sheet: