Amazon Spends on Shipping to Keep Ahead of Competition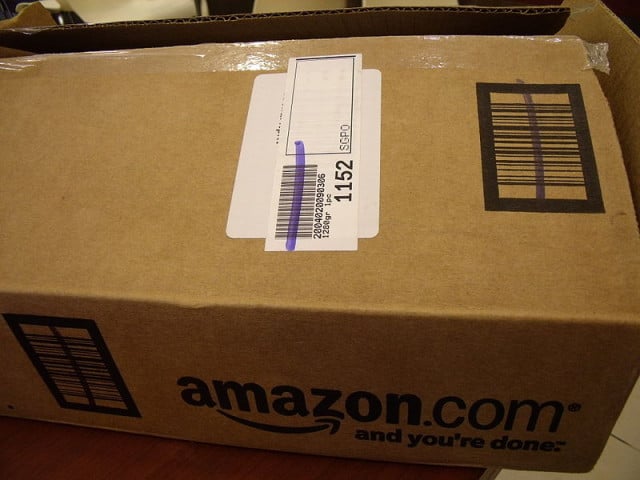 Despite reporting higher-than-expected losses for the second quarter, Amazon.com Inc. (NASDAQ:AMZN) is continuing on its spending spree. The company has spent $13.9 billion building 50 warehouses around the country since 2010, and will build five more by the end of this year, bringing Amazon's total number of warehouses in the U.S. to 94, according to a Bloomberg report.
Amazon is under pressure to retain its reputation of having the fastest and most reliable shipping available in online retail. Rivals like Ebay (NASDAQ:EBAY) and Wal-Mart (NYSE:WMT) have been ramping up their own shipping options. Delivery for products ordered online keeps getting faster, with many options now available that allow a product to be delivered within hours.
Chief Executive Officer Jeff Bezos's has been criticized for his heavy spending, which led to Amazon reporting losses of two cents a share for the second quarter, versus a five-cent gain analysts had been expecting. According to Bloomberg, fulfillment is Amazon's biggest operating expense, an expense that increased 40 percent between 2010 and 2012.
Although investors seem confident in Bezos's tactics for now, the spending has put a dent in Amazon's margins. Adding more warehouses and hiring 5,000 more employees to help run them will continue to drive up expenses. Amazon announced last month that it was adding 5,000 more employees to help run its increasingly busy warehouses, plus 2,000 full and part-time customer service employees.
According to data seen by Bloomberg, Amazon's same-day delivery could reach 50 percent of the U.S. population if the company builds fulfillment centers near the 20 biggest urban areas in the country.
Right now, Amazon can only provide about 15 percent of the U.S. population with same-day delivery. That same data showed that Amazon would only need to build 12 more fulfillment centers in addition to those that have already been announced in order to reach that goal.
The company has also been working to update its current fulfillment centers by increasing automation and improving building design to get more goods stored in less space. One of Bezos's plans is to start building the centers closer to cities. Even though the cost of urban land is much higher, a closer location to more people will drive down shipping costs.
It's hoped that Bezos's spend-more-to-make-more philosophy will pay off for the world's largest online retailer, and investors seem to be on board with his plans for now. Amazon's stock was up to $288.68 at the time of writing on Tuesday morning, a figure that has doubled since 2010.
Follow Jacqueline on Twitter @Jacqui_WSCS
Don't Miss: Can Mobile-Payment Wannabes Hold a Candle to EBay and Google's Business?