Amazon Sunday Shipping Will Help the USPS, But Not Enough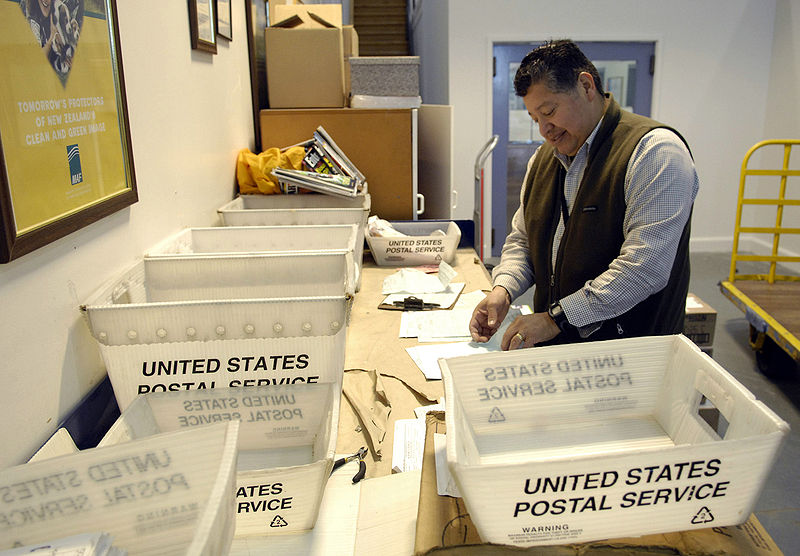 Last week, we learned that Amazon (NASDAQ:AMZN) is teaming up with the U.S. Postal Service to offer Sunday deliveries. The initiative is expected to benefit both parties and their consumers, but Postmaster General Patrick Donahoe still maintains that the Amazon arrangement will only afford his service a limited financial boost, and that the organization still needs help from other retailers, along with Congress, in order to enjoy success.
According to Bloomberg, the Postal Service doesn't have an exclusive deal with Amazon for Sunday delivery, and as it continues to suffer losses and flattened demand, it hopes that retailers like Best Buy Co. (NYSE:BBY), eBay (NASDAQ:EBAY), LL Bean Inc., Sears Holdings Corp. (NASDAQ:SHLD), Target (NYSE:TGT), and Wal-Mart Stores (NYSE:WMT) will also consider making arrangements for Sunday shipping.
Weekend deliveries could help the Postal Service realize greater revenue growth, and Donahoe recently said in an interview with Bloomberg: "We are certainly, as we always do, talking with other people in this market. We think we offer very reasonable prices and assurances with scanning that customers like."
Demand for the mail and shipping service has taken a severe hit ever since consumers starting taking to the Internet and communicating online rather than via snail mail, but Amazon's initiative still points a bright light at the Postal Service's future. If similar arrangements can be orchestrated for other retailers, the service could have more of a chance to revive some sort of success.
Currently, the Postal Service has 15 percent of the U.S. small-package shipping market; the United Parcel Service (NYSE:UPS) has a 51 percent share, followed by 34 percent for FedEx (NYSE:FDX).
As of now, Amazon only promises Sunday shipping for customers in New York and Los Angeles, but that service is expected to expand to other cities across the U.S. next year: Dallas, Houston, Phoenix, New Orleans, and more are reportedly in the works. The Seattle-based retail giant doesn't charge its customers more for Sunday shipping, and it anticipates this will be especially appealing to Los Angeles and New York shoppers this holiday season as they enjoy shipping seven days per week for the first time ever.
Despite the increased business Amazon expects its newest initiative to reap, Bloomberg reports that delivering Amazon packages on Sunday will only add $1 million in revenue for the Postal Service for the rest of this year. Analysts recognize that Amazon and the USPS can both benefit from the increased business, but the Postal Service already is so deep in the red that it is hard to gauge how much the initiative can really help.
Lee Klaskow, a Bloomberg Industries analyst said to the news service, "While the USPS will benefit from increased network density, it's unclear how the deal will affect its weak financial footing."
In addition, the USPS still needs Congress to pass legislation changing the current postal business model, and there is concern that the Amazon arrangement will make it harder to convince the government to do so. Last fiscal year, the USPS reported revenue of $66 billion, but now that the service is effectively finding new sources of revenue, it is likely that Congress will stall before introducing new legislation.
Gene Del Polito, president of the Association for Postal Commerce, explained to Bloomberg: "Clearly it's not going to have the urgency the Postal Service deserves because Congress loves having the heat taken off them. A lot of people are going to be asking why do we need to do this complicated bill, which makes a number of changes various people don't like, when the Postal Service has found a way to make money?"
According to Bloomberg, the Postal Service wants Congress to change payments for future retiree health care costs, cut Saturday letter delivery, and allow more leeway to expand into new lines of business. So far, the government has demonstrated no sense of urgency.
Don't Miss: Is Microsoft in Violation of European Privacy Regulations?