Amazon to Create 1K Jobs and 4 Hot Stocks Demanding Attention
Research In Motion Limited (NASDAQ:RIMM): Current Price: $15.07
Research In Motion has two new BlackBerry phones and they are ready. However, RIM is mainly relying on outsiders to bring in consumers, according to the Wall Street Journal. The support the company gains from wireless carriers and software developers is to assist in determining whether or not they catch on. This will result in RIM facing some deep disadvantages as it faces market leaders.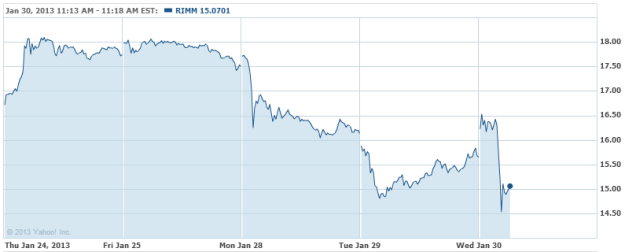 Amazon.com Inc. (NASDAQ:AMZN): Current Price: $273.99
The company has announced its intentions to open three new fulfillment centers in Texas, which should create over 1,000 jobs. The sites are to utilize advanced technology to help fulfill customer orders and will be located in the cities of Coppell, Haslet, and Schertz. The 1.2 million-square-foot site in Schertz and the 1 million-square-foot site in Coppell will handle larger items. The 1.1 million-square-foot site in Haslet will handle smaller items.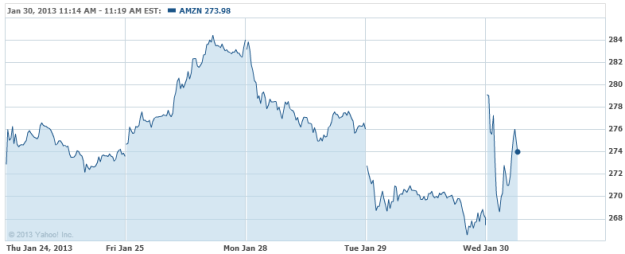 Are these stocks a buy or sell? Let us help you decide. Check out our Stock Picker Newsletter now.
Chesapeake Energy Corporation (NYSE:CHK): Current Price: $20.00
Two of Chesapeake's biggest shareholders were behind the ouster of CEO Aubrey McClendon, according to Bloomberg. Carl Icahn and O. Mason Hawkins of Southeastern Asset Management decided that McClendon's leadership had weighed on the stock, sources claim. McClendon faced media and regulator scrutiny after last year that he was borrowing to finance personal stakes in company wells and the Justice Department began an investigation to uncover whether or not Chesapeake colluded with a competitor to suppress prices in land deals in 2010. The board intends to release its review of McClendon's financial transactions on February 21, when it is scheduled to announce earnings results.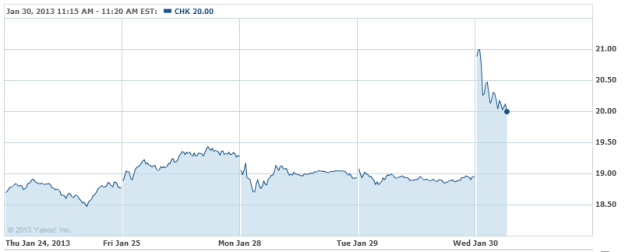 Copano Energy LLC (NASDAQ:CPNO): Current Price: $38.21
The company, along with Kinder Morgan Energy (NYSE:KMP), announced that they have entered into a definitive agreement under which KMP is to acquire all of Copano's outstanding units for a total of about $5 billion, including the assumption of debt. The transaction has been approved by the boards of both companies and it will be a 100 percent unit for unit transaction with an exchange ratio of .4563 KMP units per Copano unit. The consideration that Copano unit holders will receive has a value of $40.91 per Copano common unit based on KMP's closing price as of January 29, and this represents a 23.5 percent premium to Copano's close on January 29. The transaction will likely close during Q3.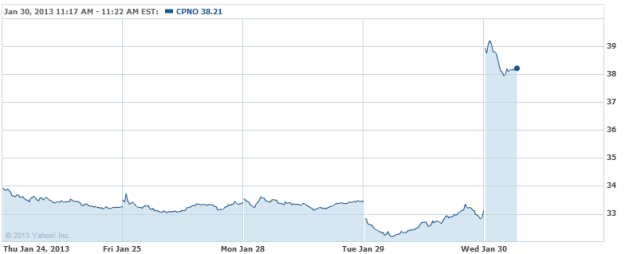 CommVault Systems, Inc. (NASDAQ:CVLT): Current Price: $78.11
The company reports a Q3 revenue totaling $128.15 million, consensus $122.67 million.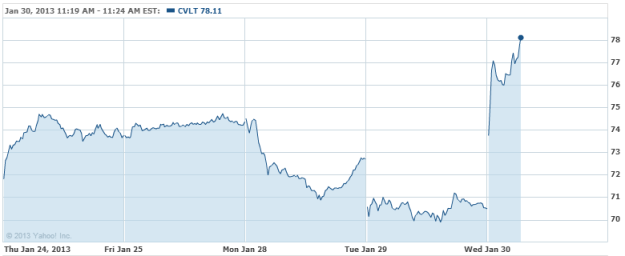 Don't Miss: Why Are Amazon Investors So Thrilled?