Amazon vs. Wal-Mart Wars Heat Up for the Holiday Shopping Season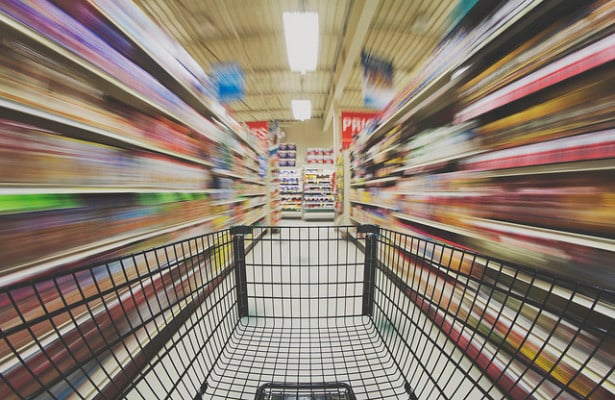 As the holiday season draws nears, retailers are gearing up to welcome the masses inside their stores, or in Amazon's (NASDAQ:AMZN) case, to its website. The lucrative shopping season is embraced by companies annually, but reports show that this year, retailers will need to work extra hard to roll out the best deals and offer the best products. Consumer traffic is expected to be lighter, and the recent government shutdown has also made shoppers more cost-conscious and more reluctant to part with their holiday shopping dollars.
That's not good news for companies like Wal-Mart Stores (NYSE:WMT), which depend fiercely on holiday shopping success, but it's a reality that all retailers are facing as they stock their shelves for the upcoming spending season.
According to Forbes, ShopperTrak published its forecast for the 2013 holiday season in September, and it predicted that retail sales in November and December will only rise 2.4 percent, compared to last year's 3 percent increase and 2011′s 4 percent jump. Retailers haven't suffered that low of a projection since before 2010, and they now also face the consequences of the government shutdown that sidelined federal workers, drastically affected consumer sentiment, and put a bad taste in Americans' mouths everywhere.
Wal-Mart's business will especially be damaged if the disappointing spending forecasts ring true, because 27 percent of the company's annual sales last year came from the holiday shopping season, and the world's largest retailer depends on its holiday success to help it compete with the likes of Amazon, which is continuing to steal its once-loyal consumers.
The e-commerce competition isn't new for the Bentonville, Arkansas-based company, but Amazon's retail clout is growing significantly year over year, and as consumers especially watch their wallets this holiday season, Wal-Mart could suffer the effects of the competition even moreso than usual.
Wal-Mart recognizes that its consumers are constantly on their smartphones in its stores, comparing prices and lining competitors up next to each other, and while it has worked to increase its online presence, its online sales still only totaled 1 percent of its total revenue last year, compared with Amazon's $34 billion in online sales, according to Forbes. 
Park Associates's new study "Mobile Commerce: Keys to Mass Adoption" also confirms the shift to online shopping as it concludes that 43 percent of U.S. smartphone users purchased a good via their device in the last month, and it also highlights that more than 25 percent of consumer electronics shoppers have used mobile commerce apps on their smartphones to aid them in in-store purchase decisions.
Those results mean different things for different retailers, but what is conclusive is that brick-and-mortar companies now face some of the highest price competition ever, and that will factor into many decisions as they attach the price tags to their offerings this holiday season.
Don't Miss: Analyst: Amazon Q3 Revenue to Come in Above Consensus.