Amazon's Brand Expansion, Wal-Mart Faces Labor Lawsuit, and 3 More Hot Stocks
Amazon.com Inc. (NASDAQ:AMZN): While the e-retailer already offers its own brand of batteries, keyboards, and bedding, Amazon is looking to expand its private-label products to grocery store shelves. AllThingsD reports that recent job listings indicate that Amazon is making the push into supermarkets. The possibilities range from groceries to health and personal care to baby products; the AmazonFresh grocery delivery operation is also a part of the division, according to AllThingsD.
Wal-Mart Stores (NYSE:WMT): The National Labor Relations Board has stated that its considering a lawsuit against Wal-Mart over charges that it illegally threatened workers ahead of protests last fall regarding the retailer's labor practices, the New York Post reports. If successful, the case could potentially result in the workers in question being given back pay or being reinstated, with any disciplinary actions being reversed. Walmart claims that the board ruling was "just a procedural step" after it reportedly fired 117 workers during the incident.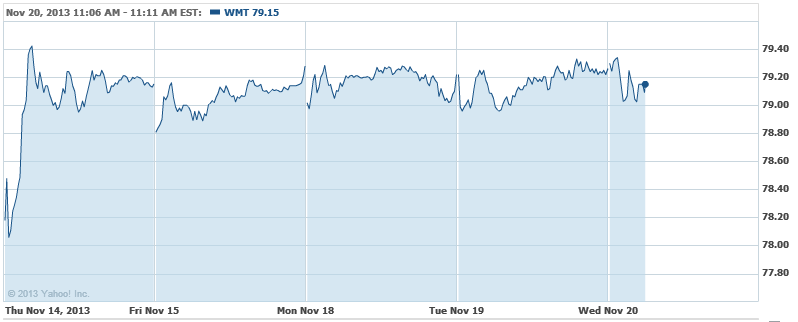 Time Warner Cable (NYSE:TWC): Time Warner Cable CFO Arthur Minson assured shareholders' needs would be put above all else in the event that Charter Communications makes an effort to acquire Time Warner Cable when speaking at a Morgan Stanley conference in Barcelona. Reuters reported earlier in the year that Charter Communications was contemplating making a bid for the company before the year's end.

Blackstone Group (NYSE:BX): Blackstone will be selling 15 million shares of SeaWorld (NYSE:SEAS), effectively taking Blackstone's 63 percent stake to 46 percent and resulting in it no longer being a "controlled company," according to New York Stock Exchange rules. This would require SeaWorld appoint a majority of independent directors within a year, among other things.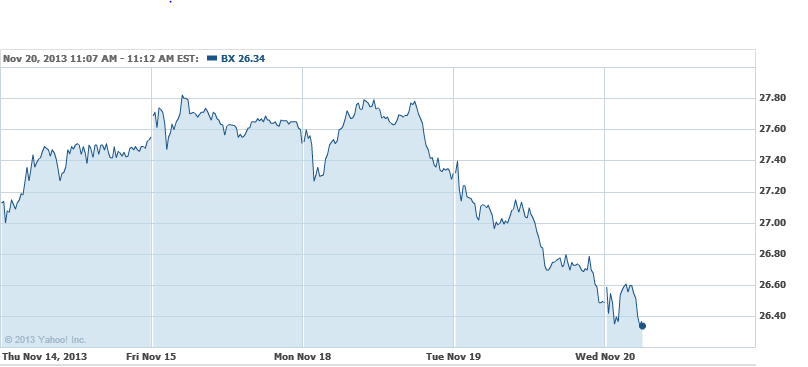 Yahoo Inc. (NASDAQ:YHOO): Yahoo has added $5 billion to its share repurchase program and will also offer a private float of $1 billion in convertible senior notes, due 2018. Yahoo noted that net proceeds from the offering will be used for general corporate purposes including acquisitions or other strategic transactions, additional repurchases of common stock, and working capital.
Don't Miss: Here Is How Amazon's Kindle Is Outshining Apple's iPad.