Amazon's Plans for Grocery Delivery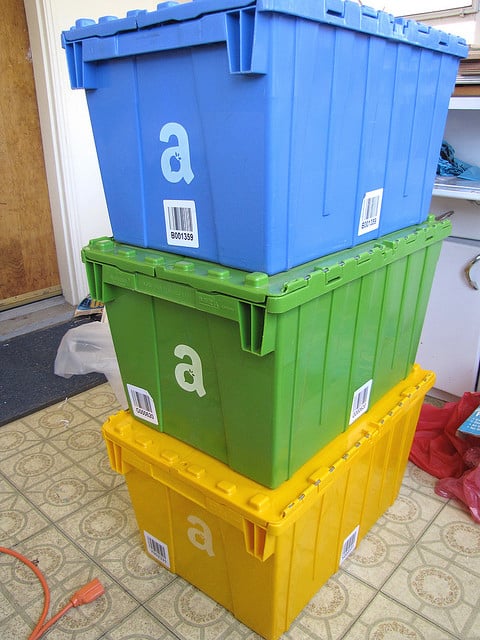 There have been Internet grocery delivery services in the past, such as Webvan, which failed in 2001, but now Amazon (NASDAQ:AMZN) is trying its hand. Amazon has actually been delivering groceries for about six years in Seattle, but now its AmazonFresh business is expanding into other markets.
The expansion is going slowly as Amazon is trying to avoid spreading itself too thin. Currently, Amazon only delivers to certain parts of Los Angeles. After the free trial, members of Amazon Prime need to pay $299 a year for the service.
CNBC reported that Amazon refused to comment on its expansion plans. However, CNBC did test out the service and reported that the groceries were delivered within the one hour time frame.
Amazon is not the only company that has ventured into the grocery delivery business. Wal-Mart (NYSE:WMT) has tested the idea in the Bay Area for several years, although it has not expanded into other areas.
Amazon is going to be competing with Yummy.com, a company with four stores that has been delivering groceries in LA for about a decade. Yummy.com has Amazon beat because it promises to deliver within 30 minutes after a $3.99 purchase. However, Yummy.com's CEO, Barnaby Montgomery, said it is still important to recognize the threat that Amazon can pose.
The grocery business is a large market, but it is difficult to be successful in the online grocery business. Amazon, who bought Webvan's domain name and sells nonperishables from it,  is hoping to fair better than that pioneer did.