America Has Spoken: Wal-Mart Awards "Get On the Shelf" Winners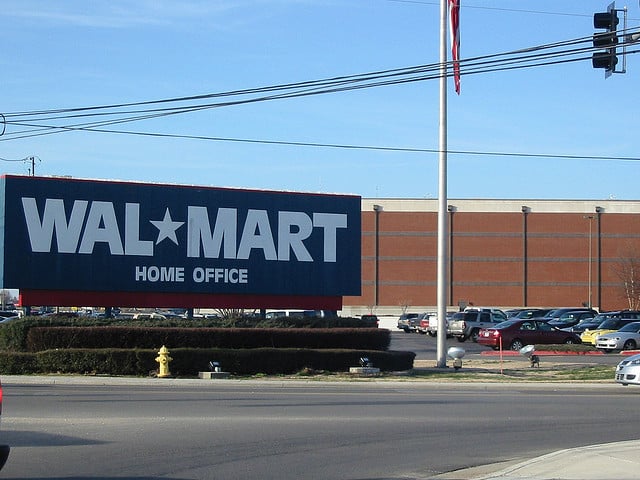 Wal-Mart Stores (NYSE:WMT) might not be pleasing all of America's employees and consumers, but the retail giant did recently make two small businesses' dreams come true this week as it announced the winners of its "Get On the Shelf" contest.
According to CNN, this is Wal-Mart's second year of hosting the crowd-surfing contest that gives small businesses and startups the opportunity to skip the competitive process of scoring a vendor deal with Wal-Mart. The competition works by organizing thousands of investors, entrepreneurs, and small businesses by inviting them to send in video submissions of their inventions. Consumers can browse through the products online and vote for them, and the top 20 finals are then invited to pitch their products in person to Wal-Mart's merchandising team.
The process might sound daunting, but in normal circumstances, businesses need to embark on a tedious journey of beating out competitors and then pitching their ideas to Wal-Mart in person at the company's headquarters in Bentonville, Arkansas. Therefore, startups now welcome the chance to first showcase their inventions online, score votes, and then prepare a presentation for the retail giant's merchandisers. This year, five winners were selected after the online vote, and their products were made available for purchase on Walmart.com. The two inventions with the most pre-orders were then awarded the two grand prizes and official spots on Walmart.com. They'll likely debut in Wal-Mart stores as well.
So what are the two small businesses you can now support on Walmart's website? One manufactures an Elvis Presley bedding collection, and another makes customizable silicon wristbands. America has spoken. According to CNN, both companies were stunned to receive the news that they won Wal-Mart's ultra-competitive contest, and Olugbenga Oredein, founder of SKRIBs wristbands, reports that, "I almost fell off the elliptical" when he received the retailer's call.
Oredein's wristbands will cost $8.95 for a pack of three, and won consumers' hearts with their silicon customizable ability that comes with a dry erase strip. Oredein hasn't even received the first shipment of wristbands yet, making his win all that more ironic, but he expects to have them by January, and is now excited for what may come from the once-in-a-lifetime opportunity.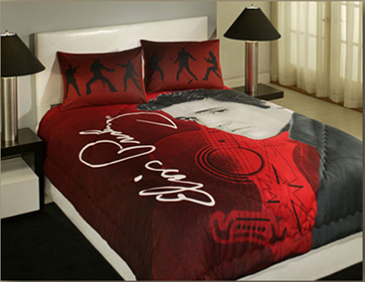 Along with Oredein is David Bursteen, Wal-Mart's second winner. Bursten is the co-owner of Legends Home Bedding, the company behind the Elvis collection, and CNN reports that the executive and his partner approached Elvis Presley Enterprises last year, not even expecting to score the hard-to-get license but willing to try anyway. Bursteen didn't have a company at the time, but now he not only has one of those, he also has permission from both Elvis Presley Enterprises and Wal-Mart to sell his bedding on the retailer's website. Upon receiving Wal-Mart's call, he explained, "Winning the contest is like taking the elevator instead of the stairs."
Don't Miss: Wally World Protestors: "Wal-Mart Wages Hurt America".