American Airlines: DoJ Is 'Ignoring the Realities of the Airline Industry'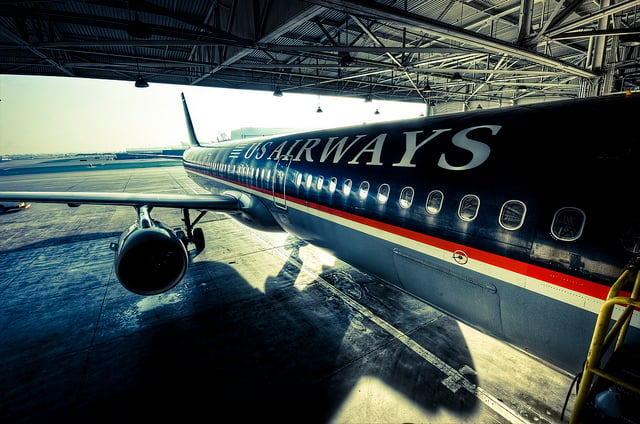 US Airways's (NYSE:LCC) proposed merger with AMR Corp.'s (AAMRQ.PK) American Airlines hit a snag when the U.S. Department of Justice sued to stop the move last month, saying that the deal would cut down too much on competition, violate antitrust laws, and raise the price of airfare for customers.
The two parties have said that they're willing to come to some sort of agreement that would allow the merger to be completed but have argued about when a trial should begin. At the beginning of the month, a judge sided with the airlines in deciding that the trial would start in November, rather than the DoJ's requested March date.
The airlines on Tuesday submitted filings to a federal court defending the merger, saying it would help them better compete with large airlines like Delta Air Lines (NYSE:DAL) and United Continental (NYSE:UAL), both of which were created through similar mergers and acquisitions within the airline industry. According to the documents, which were seen by Reuters, the airlines accused the Justice Department of "ignoring the realities of the airline industry."
"This transaction, viewed through the lens of the actual U.S. airline industry today, rather than some idealized vision of the past, does not violate the antitrust laws," American Airlines said in the filing. "The airline industry is intensely competitive today and would remain so after this transaction."
US Airways said the DoJ is ignoring the significant competition still posed by smaller, cheaper airlines like JetBlue Airways (NASDAQ:JBLUE) and Spirit Airlines (NASDAQ:SAVE). "The demonstrable success of low-cost carriers is a market-driven response to consumer demand, but the (Justice Department) complaint inexplicably ignores their profound and permanent effect on industry competition," US Airways said in the filing, via Reuters.
The Justice Department didn't respond to Reuters's request for a comment. The government agency is likely to ask the airlines to make additional antitrust concessions for the deal to go through. Of particular concern is Ronald Reagan International Airport outside Washington, D.C., where the airlines would control 69 percent of takeoff and landing slots.
Since the airlines were already willing to give up slots at London's Heathrow Airport to appease the European Commission and AMR Corp. needs the merger to pull itself out of bankruptcy, it's likely the airlines may be willing to give up slots at Reagan and elsewhere for the deal to go through.
Follow Jacqueline on Twitter @Jacqui_WSCS
Don't Miss: Here's Why Boeing Is Getting a Boost in China.