American Airlines Investors to Make Big Bucks on Merger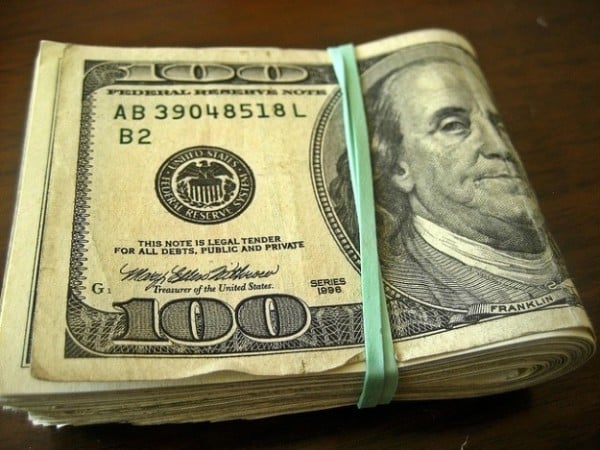 Friday is the last day that shares of AMR Corp. (AAMRQ.PK) and US Airways (NYSE:LCC) will trade separately before the newly merged airline, American Airlines Group, will begin trading on the Nasdaq under the ticker AAL on Monday.
The merger will bring AMR Corp. out of bankruptcy, and a recent report from The Wall Street Journal found that for those who bought shares of the struggling company when it was at its lowest, AMR Corp. represents one of the best investments in the last several years. Shares of the new American Airlines Group are expected to open trading at around the same price as US Airways trades on Friday. US Airways shares were trading at $21.93 at the time of writing on Wednesday.
When AMR Corp. announced its bankruptcy and was kicked out of the New York Stock Exchange, shares reached a low of 20 cents. At that time, the company was valued at just $90 million, less than the price of a jet, and shareholders were warned they might get burned, as frequently happens when a company files for bankruptcy.
Now, on the verge of the merger, AMR Corp. shares are at $11, as the company has made a comeback many thought impossible, and those who hung on to the shares are going to see a massive payoff. Investors who bought shares in the company at its lowest closing price two years ago will see an increase of more than 40 times their original investments when American Airlines Group shares begin trading on Monday.
According to data from FactSet analyzed by the Journal, that's the biggest return over the last two years of any company valued at over $300 million.
Investors who are set to make big bucks on AMR Corp. include Pinnacle Investment Advisors, J.P. Morgan Securities, Solus Alternative Asset Management LP, Marathon Asset Management LP, and Pentwater Capital Management LP, according to court documents seen by The Wall Street Journal. The publication also pointed out that AMR Corp.'s story is a rarity in the world of bankrupt companies — hanging on to the shares was a risky move that's paid off big for those brave enough to do it.
Analysts continue to have high expectations for the new company, which, as it turns out really, wasn't forced to give up very much in its settlement with the U.S. Department of Justice allowing the airlines to move forward with the merger. It's believed that the airlines could cut costs and save up to $1 billion through the combination, which will allow them to cut some flights and better fit specific aircraft to routes.
For now, it looks like the merger will pay off for everyone involved except your average consumer.
Follow Jacqueline on Twitter @Jacqui_WSCS
Don't Miss: 5 Fitness Programs #Trending in 2013.