American Capital Adds to Global Investment Team and 2 More Heavily Traded Stocks to Follow
American Capital Agency Corp. (NASDAQ:AGNC): Current price $28.29
On Wednesday, American Capital Energy & Infrastructure reported that it has expanded its global investment team with two new members, Director of  Africa  Investments Lisa Pinsley, and Senior Associate Pol Mijares. Also, the firm named Peter Bird and Venu Nambiar as Senior Advisors. The team will concentrate on sourcing investments opportunities in worldwide energy infrastructure assets, and also in product and service firms in the power and energy sectors.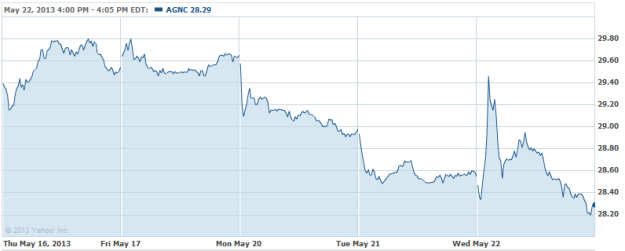 Oracle Corporation (NASDAQ:ORCL): Current price $34.12
Oracle Corporation's majority-owned Oracle Financial Services Software Ltd, intends to raise up to 10 billion rupees, or $180.9 million, via a share sale to institutional investors. The latter plans to lower its stake in the firm by 5.3 percent, by divesting as much as 4.4 million shares to satisfy the regulatory condition of having a minimum of 25 percent public shareholding for firms listed in India. It has fixed the floor price at 2,275 rupees per share for the issue, which will be initiated on Wednesday.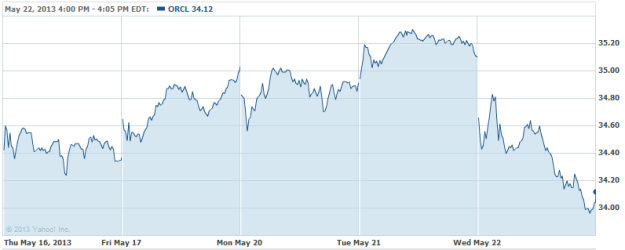 MannKind Corp. (NASDAQ:MNKD): Current price $6.23
Takeover chatter is growing as a huge call trade tops Wednesday's option activity in biopharmaceutical firm MannKind. According to optionMONSTER systems,  a trader purchased 29,864 January 5 calls for the ask price of $1.98 in volume below prior open interest of over 111,000. Then seconds later, the trader sold an equal number of January 9 calls for the bid price of 83 cents against open interest of only 1,380 at that strike, clearly indicating new activity. Shares are up nearly 15 percent after peaking at $6.54 Wednesday morning, marking its highest level since the stock was cut in half in January of 2011.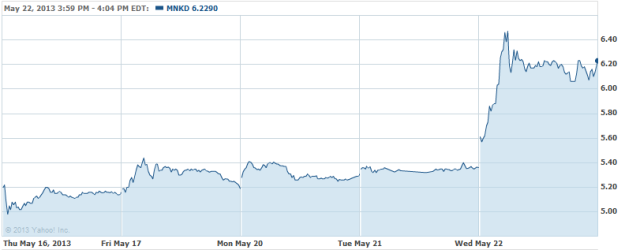 Don't Miss: Bernanke's Testimony: Is Congress Failing the Economic Recovery?