American Express Introduces Pay-by-Tweet and 3 Morning Hot Stocks Trading Now
Dish Network Corp (NASDAQ:DISH): Current Price $37.01
"We would hang a 'for sale' sign on the spectrum," says Dish Network Corp (NASDAQ:DISH) chairman Charles Ergen, speculating in the event the company's $3.30 per share bid for wireless carrier ClearWire Corp (NASDAQ:CLWR) fails and it is unable to find another partner to help create a wireless network. The company's vision is to deliver its streaming video to its satellite television subscribers both inside and outside the home. That spectrum could be worth billions of dollars, though the company also has plan B, C, D, E and F up its sleeves.

American Express (NYSE:AXP): Current Price $62.22
American Express (NYSE:AXP) cardholders can now "turn a tweet into an actual transaction". In a pioneering attempt to marry e-commerce with a social media site, American Express introduces the first "pay-by-tweet" service on Twitter, allowing a cardholder to buy a product simply by sending a short message. By linking their Twitter and AMEX accounts, cardholders can accept offers from merchants by tweeting a hash tag in the offer, and thereafter also tweet their confirmation to a follow-up message from AMEX, allowing the latter to complete the transaction.
Are these stocks a buy or sell? Let us help you decide. Check out our Stock Picker Newsletter now.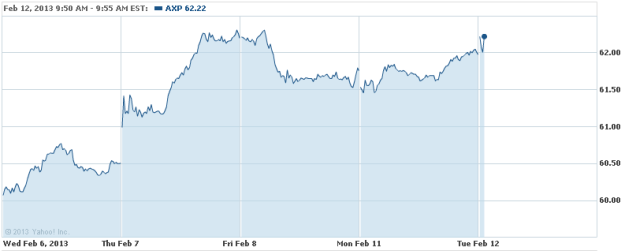 Disney (NYSE:DIS): Current Price $54.75
Disney's (NYSE:DIS) ABC News unit will partner with Univision to launch Fusion, a new 24-hour news and entertainment channel designed to appeal to English-speaking Latinos. The new channel will premiere late summer and will be a test case on whether this set of viewers would like to watch television programming tailored for them. Considering these viewers already watch programming that is viewed by non-Hispanics, the new 50-50 joint-venture Fusion channel could prove to be a risky proposition. Isaac Lee, President of Univision, says, "The level of growth of Hispanics in the United States is huge, and that growth is not coming from immigration."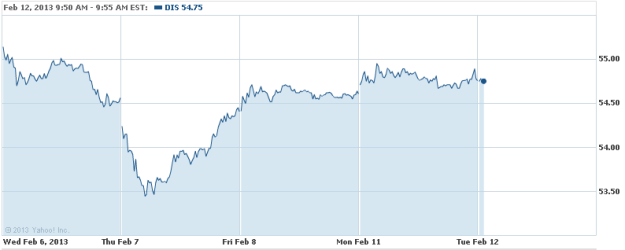 Ford Motor Company (NYSE:F): Current Price $13.14
Ford Motor Company (NYSE:F) COO Mark Fields says the company can move quickly to take advantage of any shift in demand in favour of diesel powered vehicles. That's because the company already has significant diesel capability as it sells diesel-powered cars in Europe and elsewhere as a part of its global platform strategy. Even though diesel is about $.50 more expensive per gallon compared to gasoline in the US, demand for diesels grew 25% last year, though it was still a small 3% of overall retail passenger vehicle sales.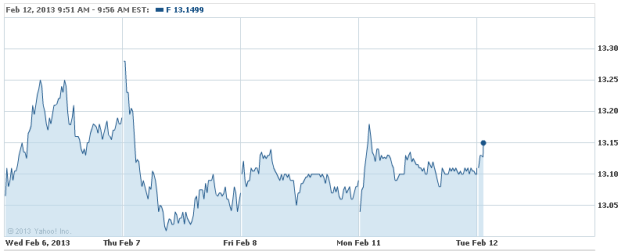 Don't Miss: Would Amazon Spin Off This Profitable Division?