American Express Issues Chip & Signature Cards and 2 More Dow Movers to Watch
American Express Company (NYSE:AXP): Current price $68.75
American Express will start issuing Corporate Cards with chip & signature tech to domestic Corporate Cardmembers, commencing with the premium Card portfolios in the first half of 2013. Corporate Cardmembers in the United States will now be allowed to experience a seamless international payments process as EMV tech becomes the standard for authorizing transactions worldwide. Cardmembers with chip & signature Cards will be permitted to use their cards at any location that American Express Cards are accepted, in the United States and also internationally.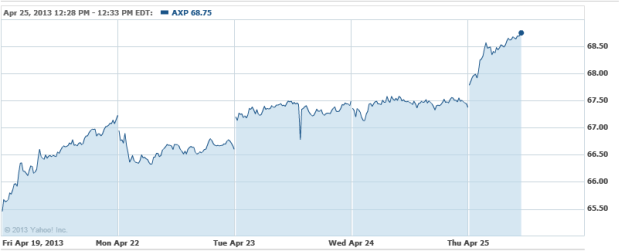 Cisco Systems (NASDAQ: CSCO): Current price $20.63
Cisco has added live TV and mobile video capabilities to its Cisco Videoscape architecture, by bringing in the Video Delivery Platform from the service provider of video streaming to telecom operators, handset manufacturers and content owners Apalya Technologies Private Limited. This capability was highlighted last week at the Cisco Video Summit in New Delhi, which is an annual event for the firm's customers and partners in the cable and broadcast sector.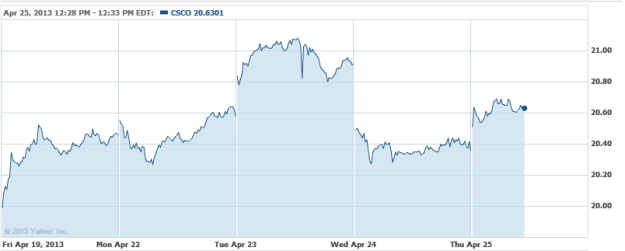 Hewlett-Packard Co. (NYSE: HPQ): Current price $19.85
The company has announced the expansion of its HP TippingPoint NX Series Next Generation Intrusion Prevention System portfolio with new appliances that speed the detection, identification, and mitigation of network security threats. Enterprises require complete security coverage from the data center to the small branch office, while at the same time maintaining an optimum network performance. The new HP S7500NX, HP S6200NX and HP S2600NX NGIPS appliances round out the HP NX line to cover data transfer speeds of 20-, 10-, and 3 gigabytes per second, respectively.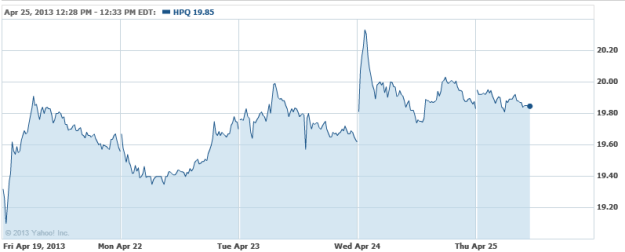 Don't Miss: Most Americans Missed the 'Economic Recovery.