American Tragedy: Judge Complicates Detroit Bankruptcy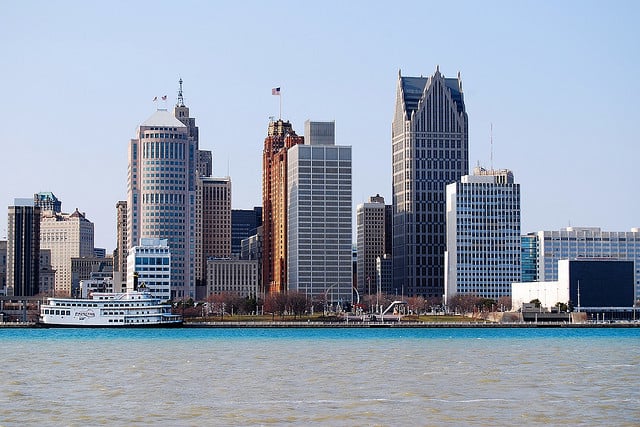 Detroit has declared bankruptcy, making it officially the largest city in the history of the United States to do so.
The city has approximately $18.5 billion dollars in debt and other liabilities with creditors and unions. The city has been negotiating for some time to reduce these costs and free itself of at least a portion of its financial obligations.
The inability of the city to shore up its fiscal situation resulted in the appointment of an emergency manager — a position created by a law under Michigan governor Rick Snyder. Emergency managers have sweeping powers to rectify failing cities' financial situations. Kevin Orr was appointed Detroit's manager in May, and laid out a plan in June to lower the city's overhead, including tackling pension plans and retiree health insurance commitments.
However, the city has been unable to make progress, pushing it into bankruptcy. Two of the cities pension funds have recently taken legal action to prevent Orr from downsizing retiree benefits, prompting a response from the emergency manager's spokesperson, who said that, "Pension boards, insurers, it's clear that if you're suing us, your response is 'no.' We still have other creditors we continue to have meetings with, other stakeholders who are trying to find a solution here, because they recognize that, at the end of the day, we have to have a city that can provide basic services to its 700,000 residents."
The Michigan state constitution protects public pensions, as union power runs deep in the state, and has created a bit of a legal mess.
A circuit court judge in the state has found the bankruptcy motion unconstitutional in the spirit of the aforementioned protections saying simply that, "I'm finding the actions that were taken in filing bankruptcy as overreaching and unconstitutional." It turns out, though, that her opinion may not matter, and in fact could get her in trouble.
After judge Rosemarie E. Aquilina made her ruling today, Kenneth Klee, the lawyer who was at the forefront of Jefferson County, Alabama's bankruptcy, pointed out that it is now a federal issue, and said she could have overstepped her authority. He told Bloomberg that, "Not only can't she [make that decision], but her order [to have the bankruptcy petition withdrawn] may be in contempt of a federal court, and a federal judge can put her in jail."
Detroit's public finances have been crumbling consistently as it has lost population over the last 60 years, dropping from a high of 1.8 million to a current population of 700,000 people. With the loss of people went businesses and opportunity, which ultimately led to a loss of tax revenue, anathema to Detroit's massive overhead and obligations.
Michigan's Republican governor, Rick Snyder, tried to sound hopeful for the city as he approved Orr's petition for bankruptcy.
"The fiscal realities confronting Detroit have been ignored for too long. I'm making this tough decision so the people of Detroit will have the basic services they deserve and so we can start to put Detroit on a solid financial footing that will allow it to grow and prosper in the future. This is a difficult step, but the only viable option to address a problem that has been six decades in the making," he lamented.
Don't Miss: Economic Evolution: China Frees Lenders to Compete.