Amgen to Buy Onyx, Wal-Mart Stops Expansion in India: Morning Buzzers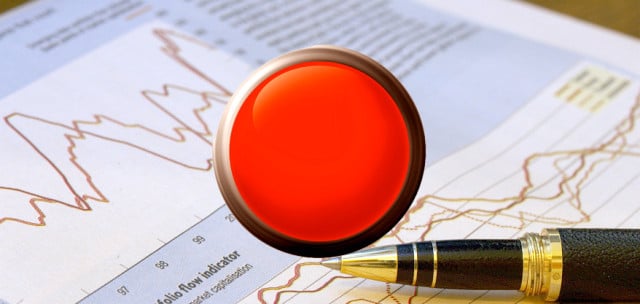 U.S. stock futures are a mixed bag this morning as data from the Commerce Department showed orders for durable goods dropped 7.3 percent in July. That is the biggest drop U.S. manufactured durable goods has seen in over a year, leading some to feel that the U.S. economy is still on shaky ground.
Futures at 8:30 a.m.: DJIA: -0.11% S&P 500: -0.07% NASDAQ: +0.06%
Here's your cheat sheet to what's buzzing this morning:
Amgen (NASDAQ:AMGN) will pay $10.4 billion to acquire Onyx Pharmaceuticals (NASDAQ:ONXX) after raising its bid from $120 to $125 a share. Amgen now has access to Onyx's Krypolis blood cancer drug that expected to be a hit as analysts from Bloomberg have estimated the drug could make $3 billion in revenue by 2021.
Microsoft (NASDAQ:MSFT) Chief Executive Officer Steven Ballmer's announcement that he will be leaving the company within the next year "was neither planned nor as smooth as portrayed" according to a report from All Things D. Sources said that Ballmer had not planned to leave so quickly after the company restructuring he engineered, but that his departure was hurried along first by himself, then by Microsoft's board. Rumors are flying about the role company founder Bill Gates had in the decision.
Wal-Mart (NYSE:WMT) has stopped expansion in India while the company is under two different investigations there and the government has tightened regulations on foreign-owned retail businesses. The Indian government is investigating Wal-Mart for a loan the company took out that would become equity once the government changed regulations to allow foreign ownership of front-end grocery stores. Wal-Mart is also investigating whether some of its employees in the country broke the U.S. Foreign Corrupt Practices Act by bribing officials to open stores.
ING (NYSE:ING) has sold its South Korean life insurance unit to MBK Partners Ltd. for $1.7 billion. ING is being forced to sell its international operations by European regulators after it received bailout money during the financial crisis. The operation will keep the ING name for at least five years and ING gets a 10 percent indirect stake in the company.
Follow Jacqueline on Twitter @Jacqui_WSCS
Don't Miss: Can Verizon Max Lure Unlimited Data Customers?