AMR Corp. Flies Out of Bankruptcy With US Airways Merger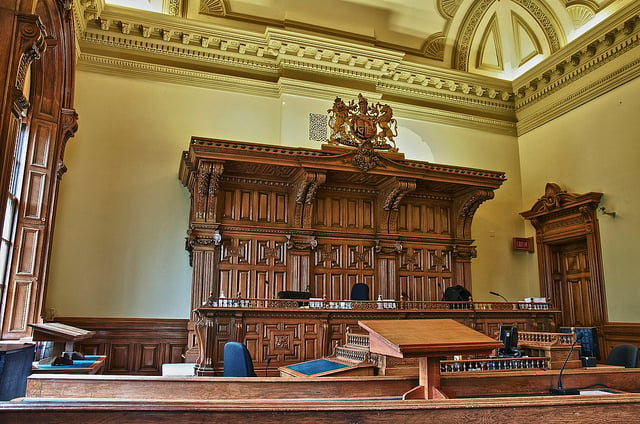 AMR Corp.'s (AAMRQ.PK) American Airlines and US Airways (NYSE:LCC) have moved another step closer to completing their planned merger, which was first announced at the beginning of the year and will create the world's largest airline.
The L.A. Times reports that AMR Corp. has received approval from a bankruptcy judge. New York Bankruptcy Judge Sean Lane has approved the merger as a way for AMR to exit bankruptcy. Lane took into account the stipulations of the agreement the airlines reached with the U.S. Department of Justice on November 12.
On that day, the airlines and the DoJ announced they had reached an agreement that stopped the two parties from needing to go to a trial scheduled for November 25. At the end of the summer the DoJ sued to block the merger, saying that it would cut down too much on competition and raise the price of airfare for consumers. The agreement requires the airlines to give up some takeoff and landing slots at airports around the country and sell them to low-cost carriers.
While the DoJ said that the move would actually stimulate competition in the airline industry by providing low-cost carriers with more slots, shortly after the agreement was announced reports started coming out that the DoJ hardly asked for any concessions at all and that the airlines were proceeding with their merger more or less as planned.
American Airlines and US Airways argued all along that the merger would be beneficial for consumers, as it would allow them to better compete with other large airlines that have gone through mergers and acquisitions in recent years, including United Continental Holdings (NYSE:UAL) and Delta Air Lines (NYSE:DAL).
The new airline, which will be called American Airlines Group, will trade under the ticker "AAL" on the Nasdaq once the merger goes through. The L.A. Times said it could be a year or more before the airlines are actually combined and operating as one.
Follow Jacqueline on Twitter @Jacqui_WSCS
Don't Miss: Does Airline Consolidation Mean Fewer Seats and Higher Prices?