AMR-U.S. Airways Merger One Step Closer to Completion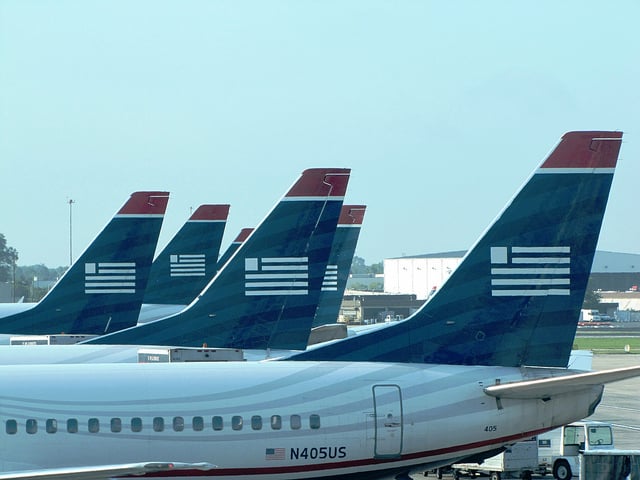 The merger between bankrupt AMR Corp.'s (AAMRQ) American Airlines and U.S. Airways (NYSE:LCC) has received approval from AMR's creditors, according to a report from the Wall Street Journal, moving the two companies closer to creating the world's largest airline.
Creditors voted on the merger on Monday, and had until Tuesday to file objections. Based on a preliminary count, AMR said enough creditors have approved the plan for the merger to go through. Once the merger is completed, AMR will no longer be under bankruptcy protection. A confirmation hearing has been set for August 15.
The two companies said they intend on the merger being completed by the end of August, but they still need antitrust approval from the European Union and the U.S Justice Department. The European Commission is set to approve the merger, as the companies have agreed to give up slots at London's Heathrow airport to alleviate concerns about transatlantic competition. An official ruling from the EU is expected by next week.
AMR and U.S. Airways are still facing an antitrust investigation in the U.S. The merger will cut down on competition in the U.S. market, which is concerning since several major mergers and acquisitions have already reduced the number of U.S. airlines. According to a study from the Government Accountability Office, the AMR-U.S. Airways merger will reduce competition even more than other recent mergers in the industry.
Because of that loss in competition, the Justice Department is expected to ask for antitrust concessions from the companies before allowing the deal to go through. The Justice Department hasn't given a timeline for when the investigation will be finished.
AMR's creditors will be paid back in full, and will obtain a 72 percent ownership of the combined company, according to the Wall Street Journal. That will only leave U.S. Airways with a 28 percent stake in the new airline, which will be called American Airlines Group Inc., and be based at AMR's former headquarters in Fort Worth, Texas. Ownership of such a large stake in what will be the biggest airline in the world was probably a significant factor in motivating creditors to approve the merger.
Follow Jacqueline on Twitter @Jacqui_WSCS