Amyris's Malarial Breakthrough and 4 Other Hot Stocks
Google (NASDAQ:GOOG) is making fresh efforts to appease the European Union who is conducting a probe into complaints that the company's search results discriminate against rivals. It has submitted a set of measures to rectify the problem which the EU will market test and on which it will seek feedback from market players and complainants. "Google has a lot more market power in Europe than in the U.S., more than 90 percent," said Joaquin Almunia, EU Competition Commissioner. "To avoid abuse we need to guarantee that users of the search engine have a choice and that search results have the highest possible quality."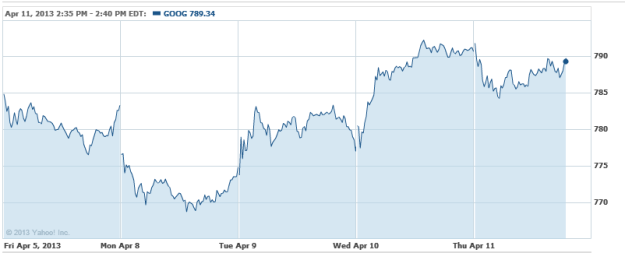 Hewlett-Packard (NYSE:HPQ) Chief Executive Meg Whitman clarifies that the company remains committed to its Autonomy acquisition saying,  "It is an almost magical technology…it plays into a big shift in the market, the area of Big Data which H-P should be in."  The acquisition has been criticized for being overly priced and in fact HP took a massive write-down of $8.8 billion with a year. According to Whitman, the company was a smaller and less profitable company with slower growth prospects than was assumed. Yet all is not lost, and HP has received feelers of interest from prospective buyers for Autonomy. Would she sell out? "We'll see," says Whitman. "We want to recoup as much as we can for shareholders."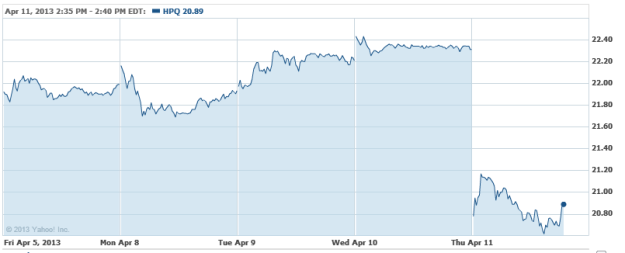 Amyris Inc (NASDAQ:AMRS) describes in the Nature journal how its scientists used simple baker's yeast strains to produce "unprecedented concentrations" of the precursor to Artemisinin, the key ingredient in the world's most effective and preferred drug in combating malaria. Amyris made the technology available to Sanofi (NYSE:SNY) on a royalty-free basis, who launched today the large-scale industrial production of Artemisinin utilizing Amyris designed strains. "Sanofi's commercial launch of this key precursor to life-saving drugs produced with our technology underscores not only the success of Amyris's synthetic biology platform at scale but also the positive impact this technology can have on our planet," said John Melo, President & Chief Executive Officer of Amyris.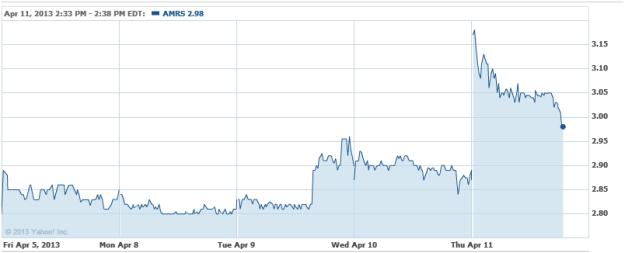 China Film Group Corp, the Chinese importer of the film "Django Unchained," abruptly suspended its exhibition on opening day at theaters in China, citing a supposedly technical problem. Though the film had been cleared through the country's strict censoring system, there was still speculation that the censors may have had a hand in the suspension, with the technical problem being only a ruse. China has become the second biggest movie market in the world, and impossible to ignore for Hollywood studios such as Time Warner (NYSE:TWX), Lions Gate (NYSE:LGF), Viacom (NYSE:VIA) and Sony (NYSE:SNE). The Django episode shows the risks they must face in doing business in the country.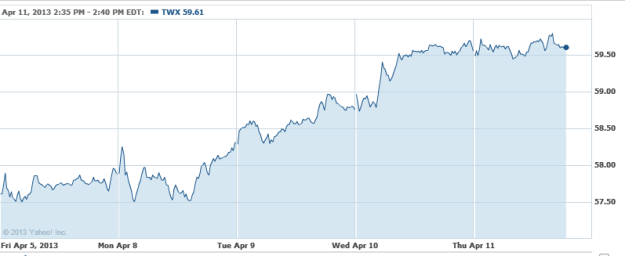 Investing Insights: Can Oracle Coast Higher?