Analyst: Amazon Will Be the Dominant Retailer in the World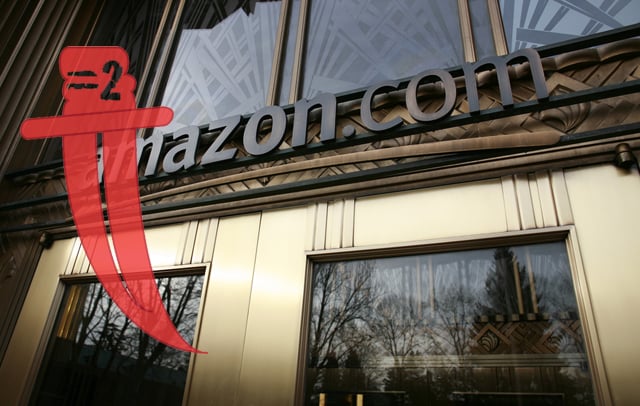 The following is an excerpt from a report compiled by Michael Pachter of Wedbush Securities. 
We are initiating coverage of Amazon.com, Inc. (NASDAQ:AMZN) with a NEUTRAL rating and a 12-month price target of $330. We arrive at our price target by assigning a P/E multiple of 50x to hypothetical FY:19 EPS of $8.38, discounted back for five years at a 5 percent compound annual rate. We are initiating with a NEUTRAL rating because we have little confidence in management's desire to provide investors with a road map for the company's strategy. We are not convinced that management will share sufficient details about its spending plans to allow us to accurately model profit growth, and we think that it could be several years before earnings grow sufficiently to justify its share price.
We believe Amazon provides unrivalled price, selection, and convenience. We sampled dozens of products using the comparison shopping site www.shopping.com and Amazon's offerings consistently came in among the top five lowest priced. The company offers virtually all of the same products offered by established specialty CE retailers, book sellers, and specialty office products retailers, as well as other products too numerous to list here. It provides unparalleled convenience through a variety of affordable shipping options and inventions such as 1-Click Shopping.
It is becoming increasingly likely that Amazon will be the dominant retailer in the world, rather than merely the dominant online retailer. Its expansion of distribution into several U.S. states positions it to deliver to a large percentage of the population very rapidly, and should position it to increase its product selection to include perishables. We think that Amazon has largely become the preferred "convenience store" for everyday purchases of items such as printer cartridges, batteries, mobile phone accessories, etc., and believe that as consumers become more comfortable ordering such items online, margins at specialty brick-and-mortar retailers will continue to contract, eventually driving contraction of physical retail.
Profitability in recent years has been uneven as it focuses on investing for growth. After earning $2.53 per share in 2010, Amazon's EPS declined to $1.37 in 2011 and $(0.09) in 2012. These losses are partly the result of opex increases for Fulfillment, Marketing, and Technology and Content, and can be largely attributed to improving the customer experience to drive market share, whether it is through opening new fulfillment centers, expanding the breadth of marketing campaigns, or spending on technology infrastructure (including Amazon Web Services).
Michael Pachter is an analyst at Wedbush Securities. 
Don't Miss: Can J.K. Rowling's New Wizards Make Magic for Warner Bros.?