Analyst: Big Releases for 3DS and Wii U Will Re-Invigorate Nintendo Results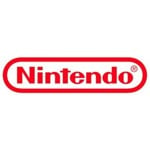 The following is an excerpt from a report compiled by Michael Pachter of Wedbush Securities. 
Q1 revenue was well below our expectations. Revenue was ¥82 billion, compared with our estimate of ¥140 billion, and the consensus estimate of ¥117 billion. The top-line miss was driven primarily by much weaker-than-expected hardware sales. The 3DS sold 1.4 million hardware units, below our estimate of 2.0 million, and 11 million software units, below our estimate of 14 million. Wii U hardware and software sales were abysmal, reflecting limited interest in the device due primarily to a weak release slate. Wii U software sales were only roughly 1 million units, below our estimate of 6 million. Wii U hardware sales were even more disappointing at a paltry 160,000 units, 10 percent of our estimate of 1.6 million.
Despite the top-line miss, EPS was above our expectations with an operating loss more than fully offset by foreign exchange gains on Nintendo's (TYO:7974) foreign deposits. EPS was ¥67, compared with our estimate of ¥10.
The FY:14 release slate features many compelling titles, although delays always remain an issue. We expect many high-profile releases for the 3DS and Wii U, which are likely to re-invigorate results and improve the company's near term prospects. The first "must have" title for the Wii U, Pikmin 3, will be released domestically on August 4. Although it has generated the strongest reviews of any first-party Wii U title thus far with an average Metacritic score of 88, we remain unconvinced that one title alone can jump-start Wii U hardware sales significantly in the near-term. By the time certain other Wii U high-profile games have been released, Microsoft's Xbox One and Sony's PS4 will have launched, negatively impacting any potential lift from those titles.
We view handheld guidance as unrealistic given recent performance and widespread adoption of mobile and tablet gaming. Notwithstanding what is sure to be a high-quality lineup, we do not expect a meaningful rebound either in demand or sales for handheld software, and as a result, have modeled 3DS hardware sales of only 15 million (below guidance of 18 million and our previous estimate of 16.3 million) and software sales of 70 million (below guidance of 80 million and below our previous estimate of 73 million after the Q1 shortfall).
Maintaining our NEUTRAL rating and our 12-month price target of ¥10,000, a premium to Nintendo's ¥8,000/share in cash and investments, giving it modest credit for brand equity.
Michael Pachter is an analyst at Wedbush Securities. 
Don't Miss: Android's Imitation Apple App Returns to Google Play.