Analyst: Carmike Will Continue to Benefit from Strong Summer Movie Lineup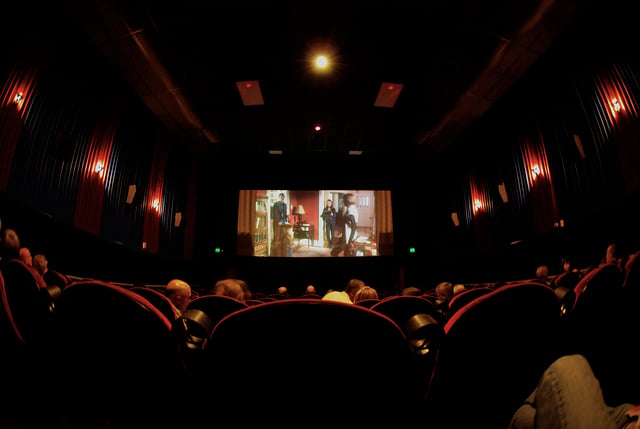 The following is an excerpt from a report compiled by Michael Pachter of Wedbush Securities. 
Revenue was above our expectations, but higher costs kept earnings in line. Revenue was $170 million, vs. our estimate of $164 million and consensus of $161 million. Adjusted EBITDA was $34 million, vs. our estimate of $33 million. Adjusted EPS was $0.38 (excluding $0.01 per share in one-time charges), vs. our estimate of $0.38, and the consensus estimate of $0.40.
Positive per cap metrics drove top line beat. Admission revenue per average screen was up 13.9 percent  vs. our estimate and the industry average of up 7.8 percent, driven by average ticket of up 4.5 percent vs. our estimate of up 2.0 percent, attendance per average screen of up 8.4 percent vs. our up 5.7 percent estimate. Additionally, concessions and other revenue per cap were up 6.9 percent, slightly above our up 6.5 percent estimate.
Expenses increased in line with revenue, but film exhibition and concessions margins were higher than our expectations. Film exhibition costs as a percentage of admissions revenue during Q2:13 were 56.7 percent, 30bps higher than our expectations, driven by a high concentration of total box office within the top 10 films. Concessions costs as a percentage of concessions revenues were 12.3 percent, 40bps above our expectations, as Carmike (NASDAQ:CKEC) continues to "trade margin percentage for margin dollars".
On July 22, during the morning of the Q2:13 earnings results release, Carmike filed secondary offering of 4.5 million shares. The proceeds will be used for potential acquisitions, working capital, capital expenditures or other general corporate purposes, according to the press release.
Carmike reiterated that M&A deal environment expected to be busy for next year or two. The company described the environment as "buyer-ripe" and mentioned that they are "inundated with opportunities to purchase assets."
We expect Q3 domestic box office to end up 8 percent from a strong release slate and easy comps. We believe the larger number of blockbuster releases will drive year-over-year gains for the quarter, similar to Q2:13′s performance. Q3 is trending up 0.5 percent through July 25.
Reiterating our OUTPERFORM rating and $21 price target. Our price target reflects 5.5x EV/EBITDA multiple applied to our 2014 estimate, below its peers and slightly below its historical multiple, which we view as prudent given the fluctuation in operating results. We believe there is upside to our price target given the potential for substantial earnings upside should revenue surpass expectations. Further acquisitions in 2013 and 2014 would be incremental to our estimates.
Michael Pachter is an analyst at Wedbush Securities. 
Don't Miss: Time Warner Cable Has a New CEO Coming.