Analyst: Console Sales Still Down, Low Demand for Current-Gen Content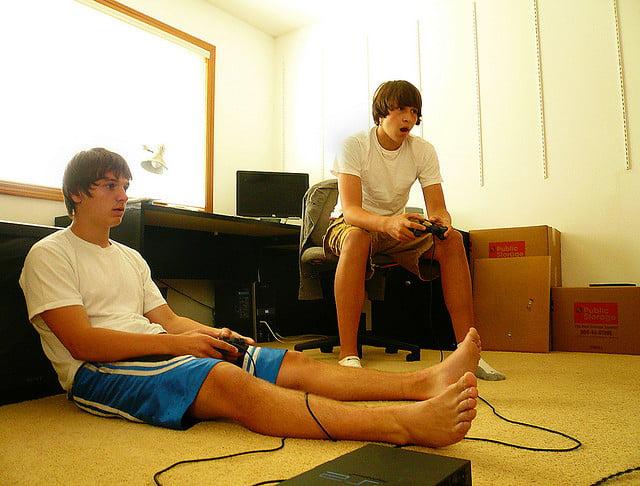 The following is an excerpt from a report compiled by Michael Pachter of Wedbush Securities.
We expect July U.S. retail video game software sales data to be released by the NPD Group after the market close on Thursday, August 15.
We expect console/handheld software sales of $200 million, down 23 percent compared to last year's $261 million. Despite another easy comparison of down 23 percent, we expect sales to be down y-o-y for the sixth consecutive month, driven by deteriorating demand for current-gen content ahead of the next-gen console launches. Sales will likely be down sequentially as well, due to an extra week in June, as well as strong debuts for two games, Nintendo's (TYO:7974) Animal Crossing: New Leaf and Sony's (NYSE:SNE) The Last of Us, the latter of which sold close to one million units in June, according to NPD. Sales are likely to also be hurt by the reallocation of gamer budgets to the PS4 and Xbox One, the two stars of E3, and away from current-gen content.
Exhibit 1: Estimated Console/Handheld Software Sales (by Publisher)
By publisher ($ millions)                                                                                YoY                          MoM
Jul-13E                      % change                 % change
Activision Blizzard (NASDAQ:ATVI)             $24                               -28%                          -25%
Electronic Arts (NASDAQ:EA)                           $48                                -21%                          101%
Majesco  (NASDAQ:COOL)                                         $2                                -48%                           -17%
Nintendo                                                                            $34                                     5%                           -30%
Take Two Interactive (NASDAQ:TTWO)    $19                                 -14%                           -19%
Ubisoft Entertainment (EPA:UBI)                 $10                                  -32%                          -16%
Covered Publishers                                                     $137                                   -18%                           -4%
Overall Industry                                                           $200                                 -23%                           -33%
Publishers as % of Market                                         68%
Source: The NPD Group/Retail Track and Wedbush Securities estimates.
We expect July console/handheld software sales to be led by new release EA's NCAA Football 14 (360, PS3) and June releases Nintendo's Animal Crossing: New Leaf and Sony's The Last of Us. We also expect Microsoft's Minecraft to be among the month's top-sellers in terms of units. We expect packaged goods weakness driven by deteriorating demand for current-gen content (both new and catalog games) to continue in July and for most of the remainder of the year ahead of the next-gen console launches. We expect positive growth to return in September (the launch month of Take-Two's Grand Theft Auto V), but do not expect sustained growth until 2014, as two new consoles are expected to launch late this year.
We expect hardware sales of 30,000 Wii U units (down 29 percent month-over-month), 35,000 Wii units (down 50 percent yearover-year), 125,000 Xbox 360 units (down 38 percent y-o-y), 85,000 PS3 units (down 39 percent y-o-y), 40,000 DS units (down 69 percent y-o-y), 170,000 3DS units (up 29 percent y-o-y), and 20,000 PS Vita units (down 58 percent y-o-y). In June, combined currentgeneration home console (PS3, 360, Wii, Wii U) hardware unit sales were down 36 percent year-over-year, while handheld hardware unit sales were down 22 percent, resulting in overall hardware unit sales being down 29 percent for the month.
Until current-generation consoles see price cuts, demand is likely to continue to subside as anticipation for the nextgen consoles builds. In order to stimulate sluggish catalog sales, we expect a combination of price cuts and new bundles ahead of the holidays, even though they did not materialize at E3. We expect the prices for the PS3 and Xbox 360 to drop by at least $50, with the Wii dropping to $99. Nintendo may look to spur Wii U sales through either a price drop of $50 or a bundle that includes some of its more popular software, particularly if an improved release slate doesn't spur console sales.
Michael Pachter is an analyst at Wedbush Securities. 
Don't Miss: Can Microsoft Take the Government to the Cloud?