Analyst: Cost Cutting by New CEO Mattrick Will Help Zynga Rebound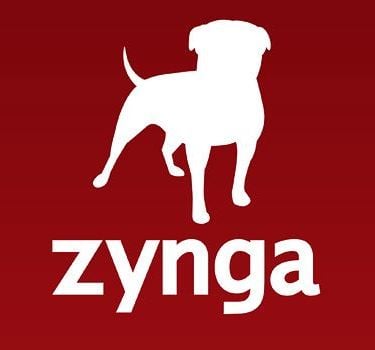 The following is an excerpt from a report compiled by Michael Pachter of Wedbush Securities.
After the market close on Tuesday, Zynga (NASDAQ:ZNGA) published an email from CEO Don Mattrick to employees entitled "Organizational Update" in the company blog that outlined changes to the company's leadership team. According to the post, which is included on the next page, the changes were made after Mr. Mattrick's interactions with a cross section of employees, and are "taking layers out of the executive rank to get senior leaders closer to important product initiatives."
After listing senior leaders and their titles, Mr. Mattrick also disclosed three departures as reported earlier in the day by AllThingsD. David Ko (Chief Operating Officer), Cadir Lee (Chief Technology Officer), and Colleen McCreary (Chief People Officer) will be leaving the company to pursue other interests. Mr. Ko was promoted to COO from Chief Mobile Officer in November 2012. According to CrunchBase, prior to joining Zynga, Mr. Ko had served as SVP of Yahoo's Audience, Mobile, and Local businesses. Mr. Lee had served as EVP and CTO since 2008 after co-founding Support.com, Inc. in 1997.
We had expected changes to Zynga's management team after the newly-appointed CEO's comments when the company reported Q2:13 results, and we continue to expect further dramatic cost reductions. Last month, Mr. Mattrick said that he intended to spend the next 90 days getting to know his employees, conduct a top-to-bottom business unit review, focus the company on quality, and look at how Zynga is deploying its people and assessing the product pipeline. We believe Mr. Ko's departure reflects the disappointing performance of Zynga's mobile business, which has failed to capture a growing share of the rapidly expanding industry segment despite a number of compelling franchises. Mobile frustrations have likely been accentuated by the company's struggles on Facebook as well, having recently lost its top spot to King.com.
We remain optimistic that Mr. Mattrick will continue to make meaningful changes during his first 180 days in his new position. Tuesday's actions are likely the first step in the realignment of the company's staff to support its lower revenue profile and greater focus on mobile. The email stated that the changes are part of the company's plans to "achieve topline growth and improve profitability in the future."
We think cost-cutting is the right move given the uncertainty of potential monetization on social networks, mobile, and from real money gaming; while cost reductions will likely allow Zynga to generate positive EBITDA and cash flow, recurring headcount reductions may increase investor skepticism that Zynga's bookings growth can rebound.
Maintaining our FY:13 estimates for revenue of $854 million and EPS of $(0.04).
Maintaining our OUTPERFORM rating and 12-month price target of $4.25. Our PT reflects an EV/sales multiple of roughly 2.5x plus $2/share in cash and investments. We believe headcount reductions and the change in CEO make a return to profitability possible as early as 2014.
Investment thesis: Zynga has had a rocky 2013 so far, but we believe that CEO Don Mattrick has the skills and experience to make necessary changes, and if he streamlines the company's cost structure and stabilizes the core business, we think that there is potential for shares to appreciate above our target. We have modeled 2013 conservatively, but believe the flexibility inherent in Zynga's business model makes a return to profitability (as early as 2014) far more likely than a period of sustained losses.
Risks to the attainment of our share price target include changes to game release timing, decreasing interest in Facebook (NASDAQ:FB) and other social networks among the general public, changes to the terms or economics of its Facebook agreements, the inability to create popular mobile games, increased competition from other social gaming companies and the traditional video game publishers, greater-than-expected consumer demand for video game hardware and single purchase software, and changing macroeconomic factors.
Michael Pachter is an analyst at Wedbush Securities. 
Don't Miss: These Numbers Say Facebook Needn't Worry About Twitter.