Analyst: EA Will Have Big Impact on Next-Gen Consoles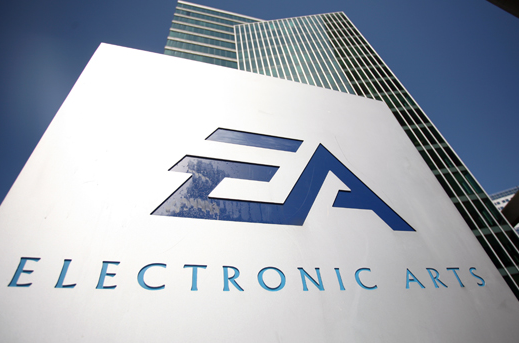 The following is an excerpt from a report compiled by Michael Pachter of Wedbush Securities.
Q1 beat from digital upside, cost control and some phasing of expense to Q2. Revenue was $495 million vs. our estimate of $460 million, consensus of $454 million, and guidance of $450 million. Digital revenue was $378 million vs. our estimate of $313 million. EPS was $(0.40), vs. our estimate of $(0.57), consensus of $(0.60), and guidance of $(0.62). The EPS beat was driven by higher digital revenues, cost control and some phasing of expense into Q2.
Digital growth and the release of Battlefield 4 should allow EA (NASDAQ:EA) to exceed its FY:14 EPS guidance. EA maintained full year digital revenue guidance of $1.70 billion, up from $1.66 billion last year. We note that last year's digital revenue figure included $121 million of Battlefield Premium revenue. Net of that amount, digital guidance implies growth of 10%. We also believe that EA can achieve the publishing growth implied by guidance due to Battlefield 4, which should deliver an incremental 8 million units or more over Medal of Honor: Warfighter, and a stronger sports portfolio, which includes an NBA game for the first time since 2009.
The company intends to keep operating expenses flat in a transition year, a feat never accomplished at EA before. EA will reduce headcount by approximately 10 percent  this year, and intends to once again limit the number of titles to allow for modest revenue growth that should drop to the bottom line at very high gross margins. Each dollar of revenue growth contributes 65 – 70 percent of gross profit.
EA should have a strong presence on the next-gen consoles from the outset. We currently expect the following games to be available on the next-gen consoles in FY:14: Battlefield 4, FIFA 14, Madden NFL 25, NBA Live 14 (a next-gen exclusive), and Need for Speed: Rivals. We expect the PS4 and Xbox One to reinvigorate gaming interest through compelling features and price points, reflected in certain retailers already having sold out of their pre-order allocations.
Maintaining our OUTPERFORM rating and raising our 12-month price target to $30 from $26 to reflect improving execution, the positive impact of digital growth on top- and bottom-line expansion, and a strong next-gen slate of games. Our revised price target is based upon a forward P/E of 18x our $1.65 EPS estimate for FY:15. We recommend that investors continue to accumulate shares of EA while they trade at a discount to our price target. EA shares are on the Wedbush Securities Investment Committee's Best Ideas List.
Michael Pachter is an analyst at Wedbush Securities.
Investing Insights: Will Electronic Arts Stock Continue To Rise?