Analyst: Electronic Arts Expected to Overcome Shortfall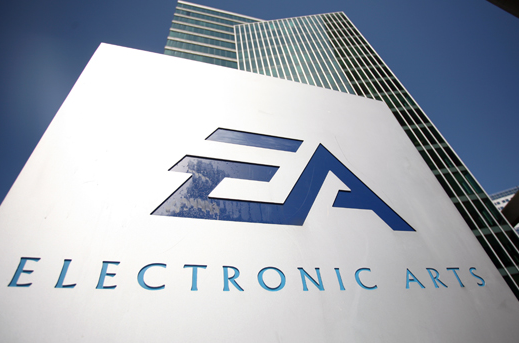 The following is an excerpt from a report compiled by Michael Pachter of Wedbush Securities.
Electronic Arts (NASDAQ:EA) will report Q2:14 (ending September) results after the market close on Tuesday and will host a conference call at 2 p.m. PDT (dial-In: 773-799-3213, passcode: EA; webcast: ir.ea.com).
We expect a slight Q2 EPS beat. Our estimates and guidance are for revenue of $975 million and EPS of 12 cents, vs. consensus of $978 million and 12 cents. According to NPD, EA's Q2 SW sales were down 22 percent year over year, below our publishing estimate of down 20 percent. EA can make up this shortfall through digital and cost control (a 10 percent headcount reduction is expected this year), resulting in a slight EPS beat.
On Tuesday, EA reaffirmed its FY guidance and provided updates on two games. Titanfall will be released on March 11, moving to Q4:14 from Q1:15, while The Sims 4 was moved out of Q4:14 to next fall. Despite the shifts, EA maintained FY:14 guidance for revenue of $4.0 billion and EPS of $1.20. Titanfall is likely the bigger of the two games for revenue, but less profitable than The Sims 4 (which is owned IP with an in-house developer). No change to guidance indicates that sales of existing games are weaker than expected, but reflects greater confidence in earnings power from cost cuts.
Maintaining our FY:14 estimates for revenue of $4.06 billion and EPS of $1.25. We remain above guidance as EA can achieve the EPS growth implied by guidance from Battlefield 4, which should deliver an incremental 8 million units or more over Medal of Honor: Warfighter. Consensus FY:15 estimates likely remain too low given the positive impact of a slew of incremental releases, the larger next-gen console-installed base, and continued digital expansion and cost control.
We believe Andrew Wilson has the experience and versatility necessary to effectively lead EA into the next-gen console transition. It appears Mr. Wilson's charisma, history of accomplishments at EA Sports (highlighted by FIFA and UFC), leadership, and relative youth won out over the strong track records of his peers.
Maintaining our OUTPERFORM rating and our 12-month price target of $30. Our PT is based upon a forward P/E of 18x our $1.65 EPS estimate for FY:15 and reflects improving execution, the positive impact of digital on top- and bottom-line expansion, and a strong next-gen slate of games. We recommend investors continue to accumulate EA shares while they trade at a discount to our price target.
Michael Pachter is an analyst at Wedbush Securities.
Investing Insights: Is Amazon a Buy At All Time Highs?