Analyst: Expect Facebook to Be Buoyed by Mobile Ads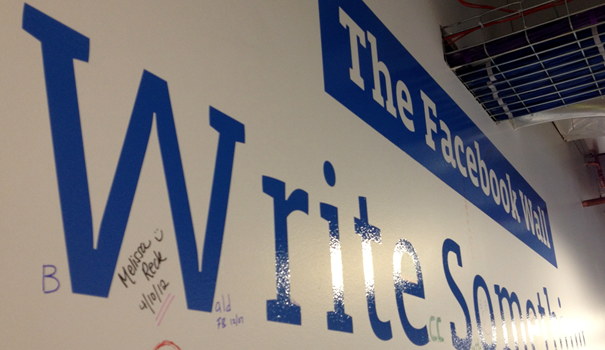 The following is an excerpt from a report compiled by Michael Pachter of Wedbush Securities.
Facebook Inc. (NASDAQ:FB) will report Q3:13 (ending September) results after market close on Wednesday and host a conference call at 2 p.m. PDT (dial-in: 866-554-3009, conf. ID: 71787026; webcast: http://investor.fb.com/results.cfm).
We expect Q3 results above consensus. We expect revenue of $1.94 billion and EPS of 20 cents versus consensus of $1.91 billion and 18 cents; Facebook did not provide guidance. We expect top-line growth to be driven by mobile ads (up to roughly $656 million in Q2:13 from just over $300 million in Q4:12 and $0 in Q2:12), and increasing Custom Audiences and News Feed ads. Our Q3 mobile ad revenue estimate of $753 million is likely too conservative given recent growth. The EPS beat will be the result of opex growth that lags top-line growth.
We do not expect Facebook to adjust limited FY:13 guidance. Management expects FY non-GAAP opex to increase by around 50 percent. By setting the spending bar so high, the company could cut spending should EPS be tracking below expectations.
Facebook entered Q3 with positive ad momentum. Over 1mm advertisers appeared on the site in Q2, doubling the prior year, with the number of marketers using Customer Audiences more than doubling quarter over quarter. News Feed ads had a median return of almost double that of non-News Feed ads, and we expect recent algorithm tweaks to increase relevancy. Facebook recently announced objective-based ad buying and reporting, improved Custom Audiences through retargeting, and availability to all advertisers regardless of size. Instagram announced ads will begin to show up in US feeds. These initiatives should prolong ad strength.
Video continues to make inroads across the platform. On October 21, Facebook added video to mobile app install ads. Last month, it announced limited testing of auto-play videos on mobile with content from personal accounts, verified pages, musician pages, and band pages. According to Advertising Age, Facebook is expected to charge $1 million to $2.4 million for a day's distribution of a 15-second spot. We view this initiative as targeting TV budgets; according to eMarketer, advertisers will spend $5.7 billion on video ads in 2014, up from $4.1 billion in 2013.
Maintaining our OUTPERFORM rating and raising our 12-month price target to $58 from $49. Our PT reflects a P/E multiple of 55x our FY:14 EPS estimate of 98 cents plus $4/share in cash. Our price target reflects market conditions, improving mobile monetization, and the relatively untapped video advertising opportunity.
Michael Pachter is an analyst at Wedbush Securities.
Don't Miss: Can Twitter Overcome Its Quitter Problem?