Analyst: Expiration of NCAA Contract Won't Impact EA's Game Sales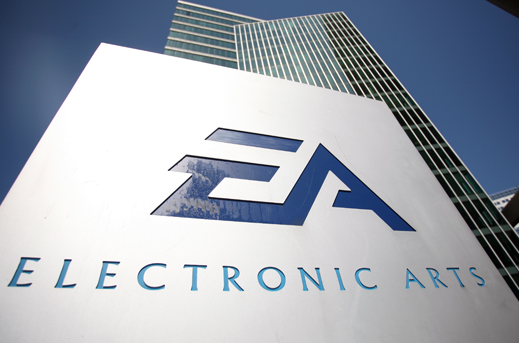 The following is an excerpt from a report compiled by Michael Pachter of Wedbush Securities.
On Thursday, EA (NASDAQ:EA) announced that it will not publish a college football game next year, and that it was evaluating the future of the franchise. The company cited two factors in its decision: (1) the dispute between the NCAA and student athletes over compensation, and (2) the withdrawal of licenses from the NCAA and multiple conferences for the game. These factors have made it more difficult for EA to deliver an authentic college football gaming experience, and the company opted to put the franchise on hold indefinitely to avoid delivering an inferior product.
Also on Thursday, according to various media reports, EA Sports and the Collegiate Licensing Company (NYSE:CLC) settled all claims in a lawsuit brought against them by former college athletes seeking compensation for the use of college athletes' names, images, and likenesses. The terms of the settlements are confidential until they are presented for preliminary court approval. The NCAA remains as a defendant in the athletes' lawsuit.
Thursday's announcement by EA and the settlement of the outstanding lawsuit came just two months after EA reinforced its commitment to a college football game after the NCAA withdrew its support. In July, the NCAA announced that it would not enter into a new contract with EA after the expiration of its current agreement in June 2014 for the license of its name and logo for the EA Sports NCAA Football video game. In response, Andrew Wilson, then the head of EA Sports and now EA's new CEO, announced that the company was already working on a new college football game for the next-gen consoles.
We did not expect the expiration of the NCAA contract to have a material impact on sales of EA's college football games, as EA also has an agreement with the CLC, which represents a large number of the NCAA's member schools, and allows EA to use the uniforms and logos of the members of different conferences and teams. At that time, we estimated that the total royalty paid for the college football game is likely around $10-15 million annually, with the CLC getting approximately $8-12 million of that amount and the NCAA getting the rest.
However, EA's ability to develop a realistic college football game became much more difficult once a number of key conferences withdrew their licenses for the game. In August, the Southeastern Conference, Big Ten, and Pac-12 collegiate athletic conferences announced that they would no longer license conference trademarks for the franchise. We believe EA's profit from the college football game was quite small in past years, likely around $10-15 million from the 1.5-2.0 million units the game sold annually. We believe that the three conferences were seeking significantly higher license fees, and EA chose to abandon the game rather than continue to publish it at a potential loss.
We are maintaining our estimates for EA as the terms of the settlement and the small revenue and profit shortfall from no college football game next year will likely be offset by slightly stronger-than-expected adoption of the nextgen consoles and games. We estimate that the college football game generated under $100 million in revenue and between $0.02-0.03 in EPS. Sony's recent announcement delaying the launch of the PS4 in Japan suggests to us that Japanese supply will be diverted to EA's core Western markets, and we expect Microsoft's Xbox One to sell well in those regions from launch. In our view, next-generation console sales strength is likely to offset the modest impact from abandonment of the college football game. Our FY:14 estimates for revenue of $4.06 billion and EPS of $1.25, and our FY:15 estimates for revenue of $4.40 billion and EPS of $1.65 remain unchanged.
Maintaining our OUTPERFORM rating and our 12-month price target of $30. Our price target is based upon a forward P/E of 18x our $1.65 EPS estimate for FY:15, and reflects improving execution, the positive impact of digital growth on top- and bottom-line expansion, and a strong next-gen slate of games. We recommend that investors continue to accumulate shares of EA while they trade at a discount to our price target.
Investment thesis: We remain positive on the EA story, with guidance for a difficult transition year supporting our positive bias. Despite recent execution missteps and a relatively low number of packaged goods in FY:13 that drove a year-over-year revenue decline, EA managed to hold earnings relatively flat, primarily due to unrivaled digital strength. We believe the company has a better line-up of packaged goods releases this year, is likely to maintain digital revenues, and is best positioned among its peers to exploit what we expect to be an uptick in game sales once Microsoft's Xbox One and Sony's PS4 launch. We believe EA represents the best opportunity for investors to benefit from continued digital growth for the industry in the coming years, as well as from a likely rebound in packaged goods sales as the new consoles are adopted.
Risks to attainment of our share price target include changes to game release timing, greater-than-expected deterioration of the average selling price (NYSE:ASP) for game software, the effects of competition, changing macroeconomic factors, and lowerthan-expected consumer demand for video game hardware.
Michael Pachter is an analyst at Wedbush Securities. 
Don't Miss: Google Celebrates the Big 1-5 With a Revamped Search Engine