Analyst: Higher Ad Rates Will Drive Facebook's Revenue Growth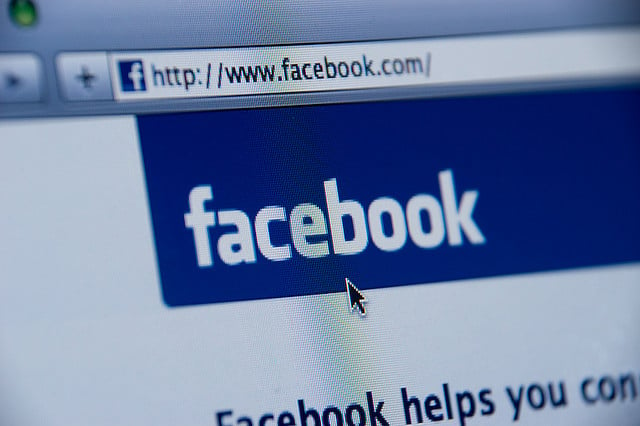 The following is an excerpt from a report compiled by Michael Pachter of Wedbush Securities.
Maintaining our OUTPERFORM rating, but raising our price target to $49 from $39 to reflect market conditions, improving mobile monetization, and the untapped video advertising opportunity. We note that the share prices of many of the companies included in Facebook's (NASDAQ:FB) Internet peer group have appreciated significantly in recent months. Our revised price target reflects a P/E multiple of 50x our FY:14 EPS estimate of $0.98. We believe a premium multiple is warranted given that Facebook is just beginning to realize its vast monetization potential. In addition, we expect the company to begin to display the significant operating leverage inherent in its business model once it exits its high-growth stage.
On September 12, Facebook announced that it will begin limited testing of auto-play videos on mobile devices featuring content from personal Facebook accounts, verified pages, musician pages, and band pages. While not initially available to marketers, according to Advertising Age, Facebook has been discussing video ads with brands and agencies for over a year. Also according to Advertising Age, Facebook is expected to charge $1.0-2.4 million for a day's distribution of a 15-second spots.
We view this initiative by Facebook as targeting TV ad budgets; according to eMarketer, advertisers will spend $5.7 billion on video ads in 2014, up from $4.1 billion in 2013. In practice, the auto-play feature begins to run the video on the user's mobile Facebook feed once the user stops scrolling and leaves the post on his screen for a few seconds. Videos embedded in Instagram or Facebook posts begin playing automatically when the user stops to look at the post.
• Strong mobile growth should continue for the foreseeable future, supplemented by monetization of Instagram. Facebook now has more daily active users on mobile than on desktop and it expects to generate more revenue on mobile than on desktop in the near future. We expect mobile revenue growth to be supplemented next year as Facebook begins monetizing the Instagram platform with video ads displayed to its over 130 million monthly users.
We believe that one of the biggest drivers of revenue growth will be higher ad rates, primarily through expansion of localized ads. We suspect that the company's efforts to drive local advertising are driving ad rates meaningfully higher, supplemented by greater impact from sponsored stories. We are encouraged to see that Facebook is also meaningfully growing ARPU overseas; our central thesis is that Facebook can grow its Asia and Rest-of-World ARPU to something approaching its European ARPU, and can grow its European ARPU close to the U.S. and Canada level.
We expect investors to remain focused on the monetization story. Facebook only began to monetize mobile a year ago, and delivered over $600 million in mobile advertising revenue in the latest quarter. We think that Instagram has huge potential for monetization, as the platform's addition of video clips position Facebook to offer video advertisements in front of the display of Instagram videos (similar to YouTube advertising). In our view, Facebook has only begun to monetize its platform, and we expect to see ARPU continue to rise in all regions for the next several years. We think that the company has only scratched the surface of its ability to generate revenue from its over 1 billion users, and believe that as it convinces advertisers that it can deliver a specific audience for virtually any ad, it will gain an increasing share of ad spend, driving revenues to a multiple of today's levels.
Investment Thesis: We believe a premium multiple is warranted given that Facebook is only just beginning to realize the vast monetization potential presented by its global user base and an evolving portfolio of advertising products. We recommend that investors accumulate shares of Facebook while they trade at a discount to our revised price target.
Risks to the attainment of our share price target include increased competition, changes in advertiser or consumer preferences, mobile advertising growth, changes to the terms or economics of its agreements with partners, and legal and regulatory risks.
Michael Pachter is an analyst at Wedbush Securities. 
Don't Miss: Here's Why Microsoft Boosted Its Dividend 22 Percent.