Analyst: Launch of Next-Gen Consoles Will Benefit Take-Two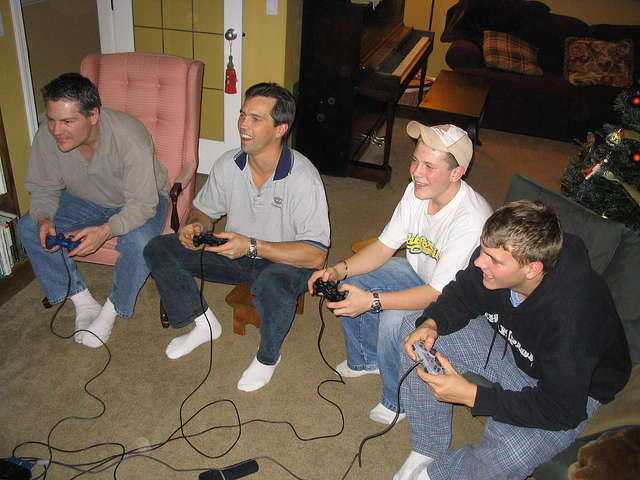 The following is an excerpt from a report compiled by Michael Pachter of Wedbush Securities.  
Slight Q1 EPS beat driven by catalog, digital, and cost control. Revenue was $144 million, vs. our estimate of $135 million, consensus of $125 million, and guidance of $100 – 125 million. Key drivers of the revenue beat included strong digital content (up 128 percent y-o-y) and catalog sales, which accounted for 52 percent and 60 percent of revenue, respectively. EPS was $(0.54), vs. our estimate of $(0.50), consensus of $(0.57), and guidance of $(0.70) – (0.55). A $0.33/share capitalized software impairment charge kept EPS at just above the high end of the guidance range despite better-than-expected cost control and the top-line beat.
We believe increased full-year guidance factors in Q1's $0.33/share software development impairment, something that prior guidance likely did not. If we are correct, the $0.20/share increase to guidance actually reflects a $0.53/share improved outlook. We believe management's bullish tone will be well-received by investors ahead of the release of Grand Theft Auto V.
Q2 top-line guidance, which includes the long-awaited release of GTA V, was below our earlier expectations. We had previously modeled revenue of $950 million and EPS of $1.45, above the current guided amounts of $750 – 800 million and $1.20 – 1.35. Although we have since lowered our Q2 estimates, we note that management has taken a conservative approach to guidance of late. We believe guidance implies GTA sell-in of 11 million units in Q2, with The Bureau: XCOM Declassified expected to sell-in roughly 2 million units, and catalog and digital sales of $150 million or so at the midpoint of guidance. We continue to believe that GTA can meet our earlier sell-in estimate of 14 million units for Q2.
Lack of release schedule visibility makes modeling financial performance nearly impossible and increases volatility. The company has stayed silent on much of its FY:14 and FY:15 release slates, and at this point in time, we know very little about what Take-Two (NASDAQ:TTWO) plans to release on the next-gen consoles.
Maintaining our OUTPERFORM rating and 12-month price target of $19. Our price target reflects a forward multiple of roughly 16x estimated sustainable EPS of $1.20 (fully taxed). This multiple is in line with industry peers, and reflects an improving outlook for publishers ahead of the launches of the next-gen consoles
Michael Pachter is an analyst at Wedbush Securities.