Analyst: LinkedIn Must Grow Significantly to Stem Stock Pullback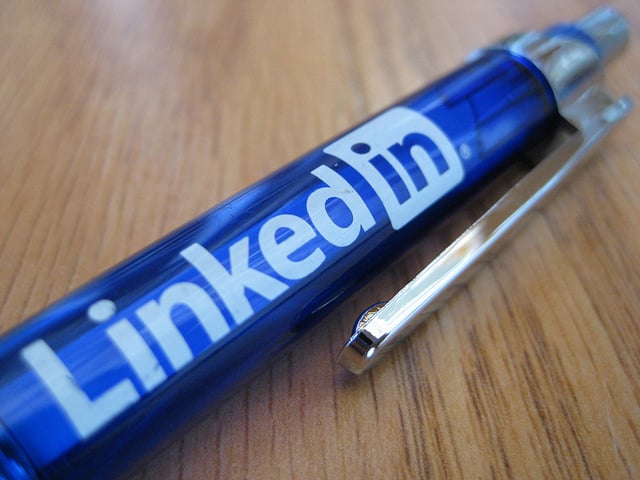 The following is an excerpt from a report compiled by Michael Pachter of Wedbush Securities.
Q2 revenue beat from Marketing Solutions and Premium Subscriptions. Total revenue was $364 million, compared with our estimate of $350 million, consensus of $354 million, and guidance of $342 – 347 million. Adjusted EBITDA was $89 million compared to guidance of $77 – 79 million. Non-GAAP EPS was $0.38, compared with our estimate of $0.40 and consensus of $0.30. The EPS upside to the consensus estimate was driven by higher revenues and operating leverage.
We are increasing our FY:13 estimates for revenue to $1.51 billion from $1.49 billion to reflect Q2 results, but are lowering our EPS estimate to $1.75 from $1.86 to reflect higher spending expectations. We are maintaining our FY:14 estimate for revenue of $2.00 billion and raising our EPS estimate slightly to $2.61.
LinkedIn (NYSE:LNKD) increased FY:13 guidance for revenue to $1.455 – 1.475 billion from $1.43 – 1.46 billion, and for adjusted EBITDA to $340 – 355 million from $330 – 345 million to reflect Q2 results. The company provided initial Q3:13 revenue guidance of $367 – 373 million and adjusted EBITDA guidance of $81 – 83 million, both below consensus estimates. The company has consistently guided below expectations and has consistently exceeded its guidance.
Engagement metrics continue to improve as homepage traffic more than doubled compared to last year and year-over-year membership growth represented the first growth acceleration since Q3:11. The company attributed the reacceleration of membership growth to different optimization initiatives. The professional publishing platform, including the Influencer Program, drove homepage traffic growth. New members were geographically diverse.
LinkedIn's valuation is stretched. Based upon FY:13 figures, LNKD shares trade at 16x consensus revenue estimates, almost 70x adjusted EBITDA guidance, and well over 100x consensus EPS estimates. Investors appear to believe that LinkedIn has the potential to grow to several times its current size; should the company show the slightest signs of slowing growth, the stock is likely to pull back sharply.
Maintaining our NEUTRAL rating and price target of $195. Our price target reflects a P/E multiple of ≈ 75x our CY:14 EPS estimate of $2.61. This multipleaverages our EPS growth expectations for FY:13 (almost 100%) and FY:14 (up roughly 50 percent). Although our multiple is steep, we believe it is justified due to significant potential to deliver operating leverage from cost control, strong revenue growth, a large addressable market, and dominant market position.
Michael Pachter is an analyst at Wedbush Securities.